New Zealand Travel Tips
Welcome to our New Zealand travel tips home page. Planning a trip to New Zealand, joining us on a New Zealand Trails' tour or just curious about the possibilities? Here's a place to learn more about New Zealand.
It's our hope that it will provide you with a handy place to learn more about all things New Zealand, as well as plan your dream trip. It's a work in progress and our goal over time is to make it the best New Zealand travel guide out there. We want to create a New Zealand travel blog that's informative, practical, aspirational and a little bit funny. That's not too much to hope for, right?!
Real people, like me, who love New Zealand, as well as hiking and the great outdoors, write these articles. We're all based in New Zealand, it's our home and we're proud to share our beautiful little country with good sorts like you from around the world. We've got years of New Zealand travel experience under our belts, and plenty of passion for the outdoors.  
Nestled within the pages of our New Zealand travel tips blog, you'll discover more about the best places to visit, the best things to do, the finest walking tracks and trails, the weather, our local cuisine, wildlife, nature and of course, essential information about planning your New Zealand adventure.
We're continually adding to this resource, so if there's something you want to know and it's not covered in the blog, just flick us an email and we'll get right back to you with the answer. We might even write an article just for you.
ORDER A FREE BROCHURE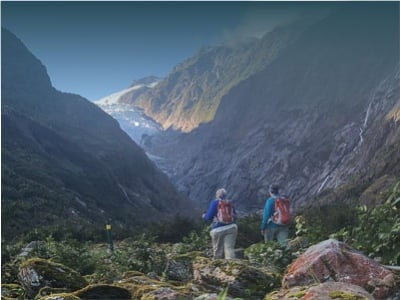 Walking and Hiking
Top articles in this section:
More walks and hikes