The best things to do in New Zealand
New Zealand is world famous for its hiking tracks and trails, but there's plenty more to do here besides walking. Don't get us wrong, we LOVE hiking, but New Zealand has so much more to offer its visitors.
So, what are the best things to do in New Zealand and how can you include them in your travel plans? This section of the blog covers all the activities that aren't walking or hiking!
New Zealand's landscape is perfect for exploring via pedal power. There are hundreds of purpose-built bike trails winding their way alongside rivers, through backcountry stations and past stunningly scenic vistas. From alps to ocean, bike riding is a great way to stretch your legs and discover New Zealand's iconic countryside.
Taking to the water in a kayak is another one of our favourite activities. Some of the best things to do in the South Island involve having a paddle in hand.  Put yourself in the picture as guide Shona explores the crystal-clear waters and sandy bays of the Abel Tasman National Park in an adventure on the high seas. Paddle the calm inlets of the West Coast's Okarito Lagoon and witness the tremendous variety of birdlife making their home in these tranquil waters.
Speaking of wildlife; swim with rare dolphins, view seal colonies relaxing in the sun, watch penguins at play, visit nature sanctuaries, learn about our unique native birds and find out the best places to spot them in articles on New Zealand's extraordinary wildlife.
Cruise Milford Sound in the rain and find out why it's the best time to visit. Soar above breath-taking mountain landscapes on a scenic wilderness flight. Travel underground to a subterranean wonderland on a glow-worm adventure. Sample local wines in award-winning vineyards and experience Maori culture with a traditional feast.
We'll be adding to this section of the blog as time goes by, so stay tuned and let us know if you have any questions or you'd like to know more about a particular activity.
ORDER A FREE BROCHURE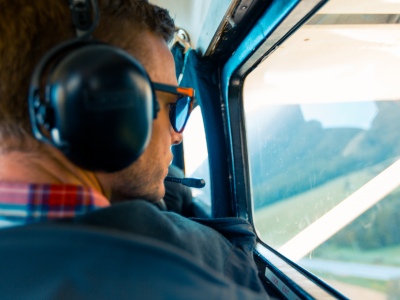 Scenic flight into the New Zealand Wilderness
Into the Wild. Read one of our guests' account of their trip flying in, hiking and jet boating through Mount Aspiring National Park, part of a UNESCO World Heritage area, for a breathtaking taste of the New Zealand backcountry. This trip features on our Short South 8 day trip across the South Island of New Zealand.
READ THIS ARTICLE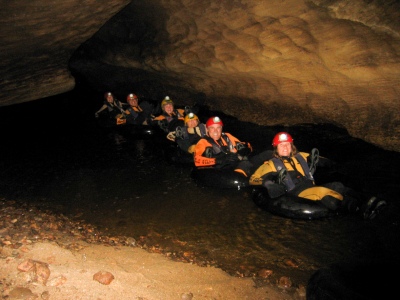 Nile River Glowworm Caves & Punakaiki
Cross the Southern Alps and breathe the air on New Zealand's West Coast; we're now in one of the areas we think will be a favourite with anyone who vi...
READ THIS ARTICLE