Why Choose New Zealand Trails?
New Zealand Trails proudly operate the best hiking, walking and adventure tours in New Zealand. It's a bold claim we know... but we really believe and strive every day to make sure it's true.

It's our mission to make sure you have a truly unique and unforgettable experience. These are the Magic 5 things we focus on to make this happen!
The New Zealand Trails Magic 5
All of our guides are New Zealanders
We are 100% New Zealand owned and operated
Flexible small group travel
Exclusive access to extraordinary places

Your trip of a lifetime


1. All of our guides are New Zealanders
We're proud to have assembled – without exception – the very best guides you could wish to travel with. Our local New Zealand guides have a passionate desire to share their country with you and make sure your experience goes well beyond that of a 'normal' tour. They are walking encyclopaedias on Kiwi life, culture, geography and history, learned and ingrained from being born and bred here.
It can be common in the industry to hire seasonal foreign guides, here for a summer to discover New Zealand for themselves whilst doing a fun job. In our experience, the best guides are those that are focused on making Tour Guiding an important part of their career. We take a serious and committed approach - our guide selection program is thorough, our training is the envy of the industry, and our team of professional career guides are true ambassadors for New Zealand. They are well-travelled themselves, mature, capable, wonderful human beings, and strong leaders through and through.
We are extremely proud of our guides and when we ask our guests to tell us the favourite part of their trip, it's usually meeting their guides.
2. We are 100% New Zealand owned and operated
We are based here in Queenstown, New Zealand and only run trips within New Zealand. New Zealand is our home, it's where we know best and it's part of our DNA. With its astonishing diversity and accessible size, it has all the ingredients you need for the trip of a lifetime. 
We're a team of knowledgeable travel experts and outdoor enthusiasts with countless years of experience. We keep things small and personal. We want to know about you, to find out what you want to get out of your New Zealand experience, and we want to make it happen.
Many companies expand their trip offerings into other countries, running adventure tours all over the world. If you would prefer to be shown around New Zealand by a multi-national company that deploys its guides all around the world, then that's your choice. If you want to see the real New Zealand with real New Zealanders then you're in the right place!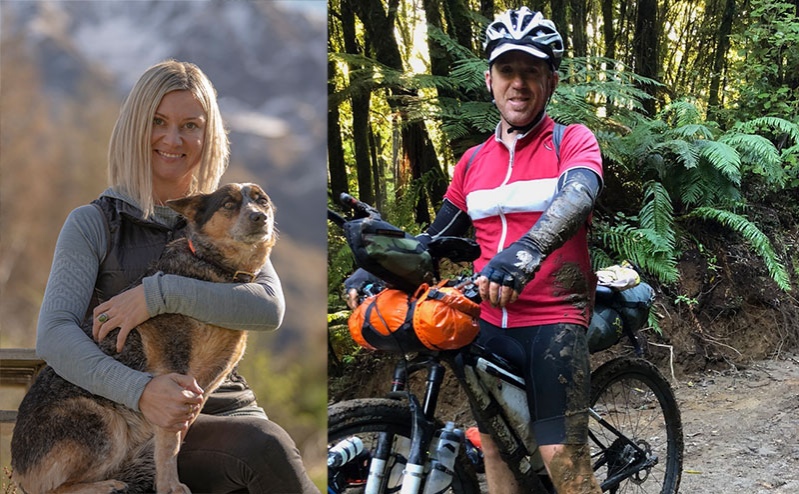 3. Flexible Small Group Travel
Our small groups of no more than 14 guests mean flexibility, choices and setting your own pace every day. Whether it's luxury you seek on our World Heritage Walking Tour or a more intrepid adventure on our Kiwi Classic or something in between, you'll find it on one of our 5-14 day guided adventure tours.
Travelling in a small group means that you'll have lots of one-on-one time with your guides and we can tailor the itinerary each day to everyone's personal tastes. It's also a great way to meet like-minded people from all around the world. On average, we have a 50/50 split between men and women, with several single travellers on each trip as well as couples and friends travelling together.
On our trips, everyone walks at the pace most comfortable for them and there is never any time pressure. Our itineraries are extremely flexible and with two guides on most walks and activities, we are always able to cater to everyone's individual needs and scale the activities to challenge the fittest of the group, or alternatively provide easier options for those who would like them.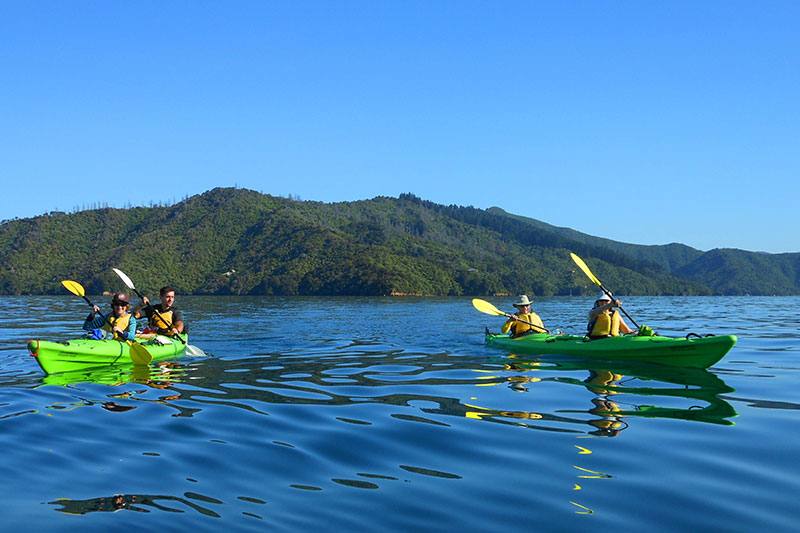 4. Our exclusive access to extraordinary places
On a New Zealand Trails trip, you'll visit places you might not see by any other means. We work closely with local Maori landowners, government officials, and the owners and operators of all sorts of interesting little places. You'll gain access to rarely visited areas in our wildest National Parks, hidden private lodges and the opportunity to hike into the most beautiful surroundings. You will see the New Zealand that we share with our family and friends.
New Zealand is ever-growing in popularity, but we want to share with you our New Zealand, not necessarily the New Zealand of the guidebooks. You'll still experience the most famous locations like Milford Sound, Mount Cook, Queenstown and so on – but depending on your trip you'll also get to stay over at a remote working sheep farm deep in the mountains or hike into the remote Hollyford Valley, where we've obtained special access. No-one can buy relationships, or trust, with the locals. It has been hard-earned over many years through working closely with our network of friends and partners all over New Zealand.
5. Our commitment to providing you with The Trip of Your Lifetime.
Most people only visit New Zealand once, and as we all know, time once spent, is gone forever. We can assure you that your time and money with us will be well spent. You'll experience the very best of New Zealand's bucket list hikes, activities and destinations and go home with a grin on your face and a spring in your step.
There are many ways to see New Zealand, but some are better than others. A self-guided tour in a campervan can be great fun, although you might be surprised at the total cost of even a 'cheap' trip once you add in accommodation and fuel costs. And let's not even mention the driving... But New Zealand Trails trips are all-inclusive - no surprises.
Our trips are adventurous yet indulgent. You'll stay in the best possible accommodation, dine well, travel in comfort and enjoy the best level of guiding that money can buy.
We're not here to offer you any-old tour, we're here to share with you an all-encompassing New Zealand experience, to learn a little or a lot, to feel energised and active, and have the time of your life.
How does that sound?
You don't have to take our word for it! If you'd like to read some reviews of our trips, or talk to someone who's taken a New Zealand Trails trip in the past, let us know.
Previous guest referrals are responsible for nearly half of our bookings, which we reckon means we must be doing something right.
When you're looking at options, don't be afraid. Peek behind the advertising speak and marketing paraphernalia and see exactly what you're getting for your time and money. We'll be here when you get back!