New Zealand North Island Tour - Sweet North
Another New Zealand is calling... Complete your New Zealand North Island hiking adventure.
Sweet North Route Map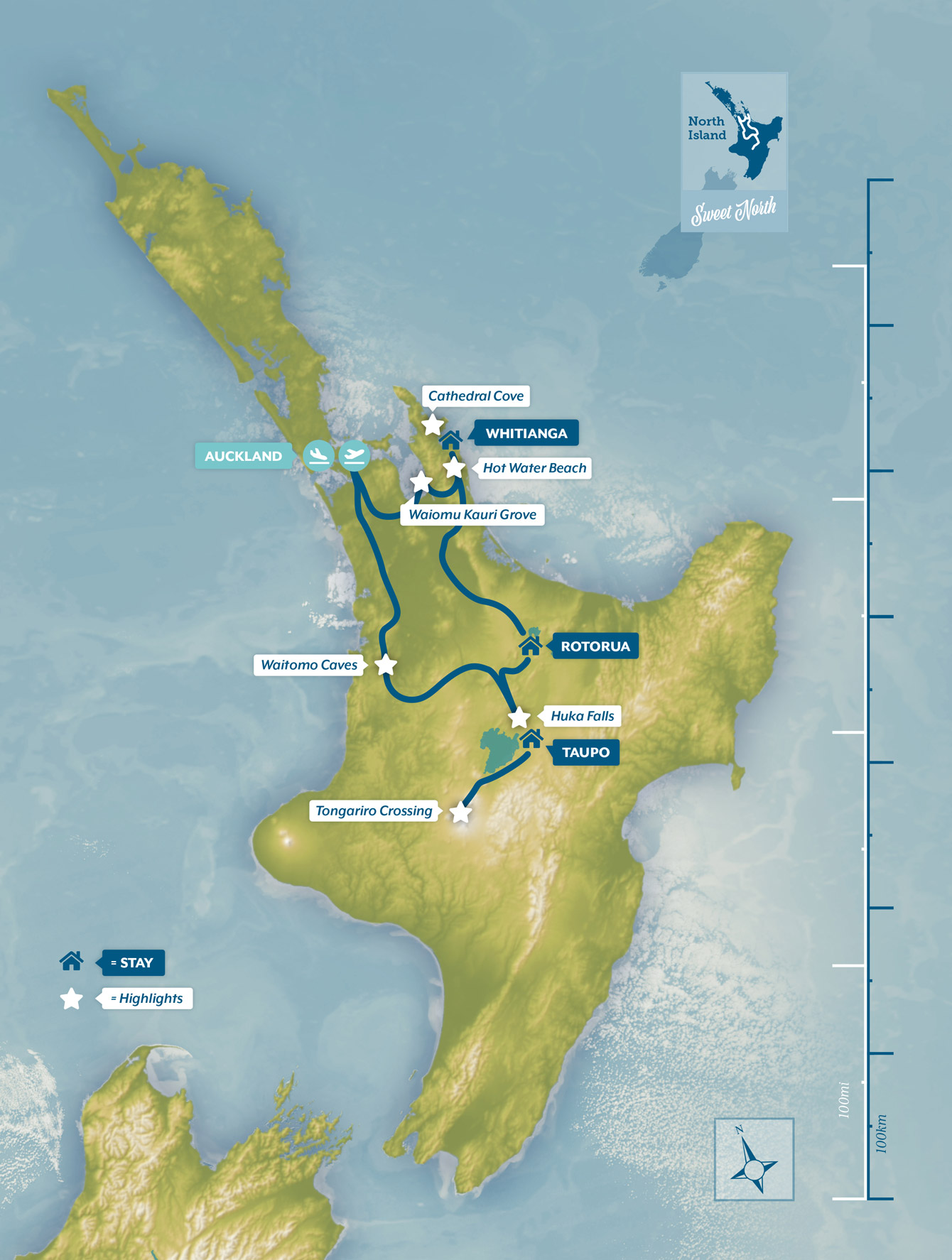 Sweet North Day-by-Day Itinerary
Coromandel Coast
Hike Kauri Grove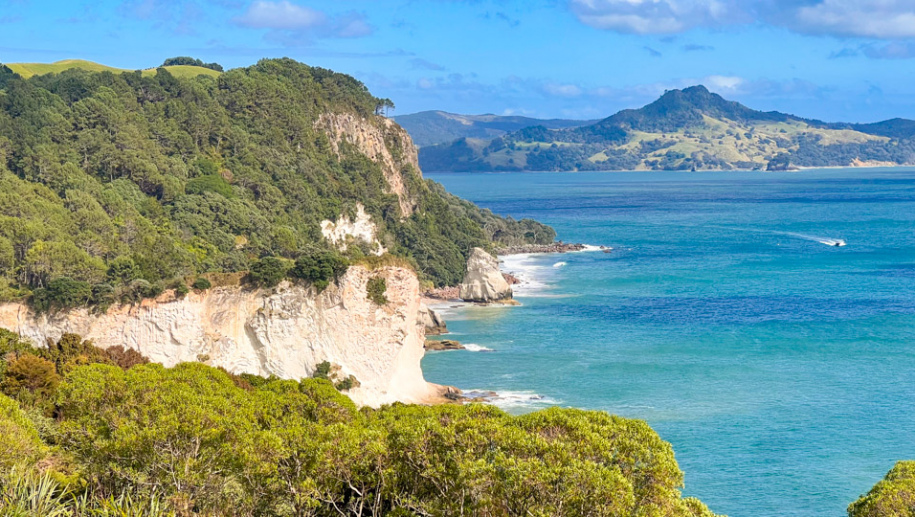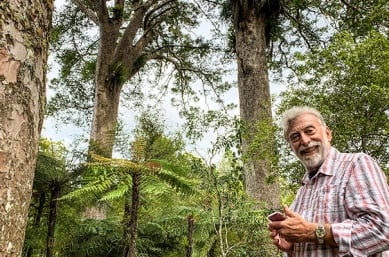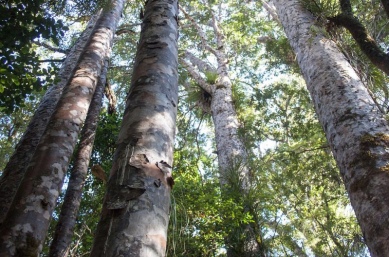 Day 1 – Arrive Auckland and journey to the Coromandel Coast
Welcome to the New Zealand's North Island, New Zealand's beating cultural heart. A vibrant and diverse landscape made up of active geothermal areas, dormant volcanoes, pristine beaches, immense forests and subterranean wonders. After meeting your guide and fellow travellers in Auckland, we'll head east to the white sand beaches of the Coromandel coast, a favourite spot for Kiwi's to holiday.
View Majestic Kauri Trees on the Waiomu Kauri Walk
This afternoon we'll stretch our legs on a hike to the Waiomu Kauri Grove. This trail makes its way through native forest to a grove of ancient Kauri trees, which hold a special place in the hearts of New Zealanders. We'll then travel through to Whitianga, our home for the evening.
Tonight we stay at Beachside Resort, Whitianga*
Cathedral Cove
Kayak & Explore Coromandel
Includes
Breakfast
Lunch
Dinner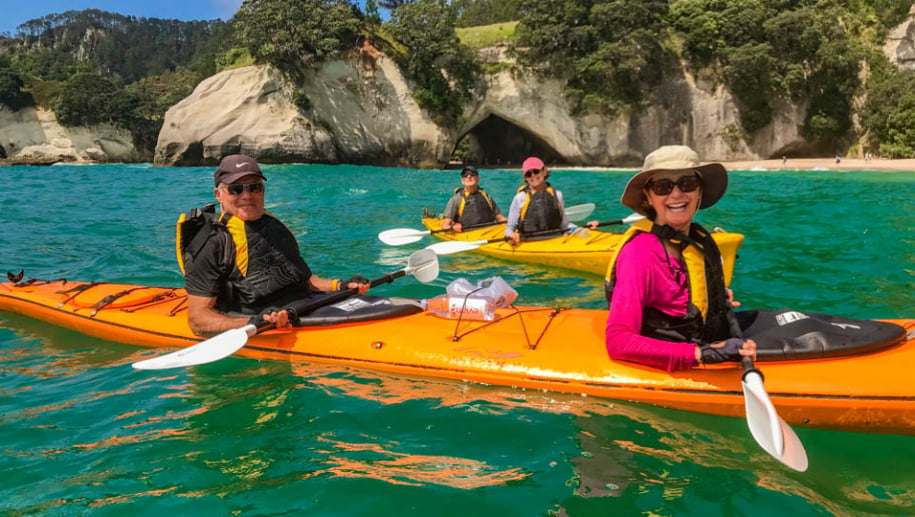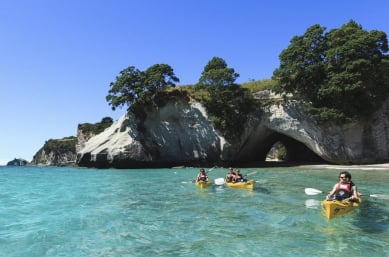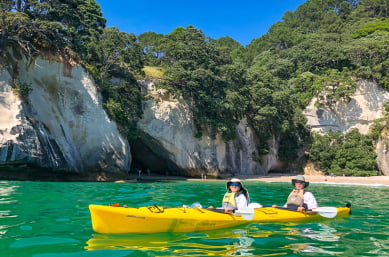 Day 2 – Kayak Cathedral Cove & Explore Hot Water Beach
This morning we'll travel the short distance along the Coromandel coastline to Hahei and get ready to paddle through tantalisingly turquoise waters out to Cathedral Cove. We'll then take some time to explore the world-famous Hot Water Beach. Later this afternoon we'll make our way down to Rotorua, a rich cultural hub and geothermal wonderland where we'll spend the night.
Kayak Cathedral Cove
We'll paddle our way through the Te Whanganui-A-Hei Marine Reserve exploring ancient sea caves and rock gardens along the way. Our destination is Cathedral Cove, accessible only by foot, boat or kayak, this natural rock archway joins two secluded coves shaded by magnificent pohutukawa trees.  
Explore Hot Water Beach
This afternoon we head to world-renowned Hot Water Beach, famous for the warm geothermal waters that sit just under the sand. Enjoy a stroll along this gorgeous coastline and dip your toes in the turquoise waters of the Pacific ocean. If the tides are right your guide will help you dig your very own hot pool in the sand, a true-blue Kiwi experience.
Tonight we stay at Distinction Rotorua*
Rotorua
Maori Culture & Huka Falls
Includes
Breakfast
Lunch
Dinner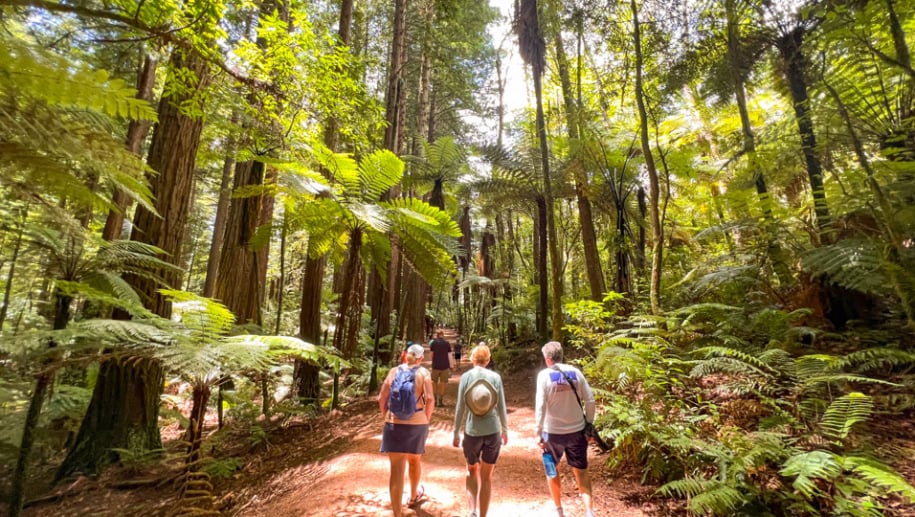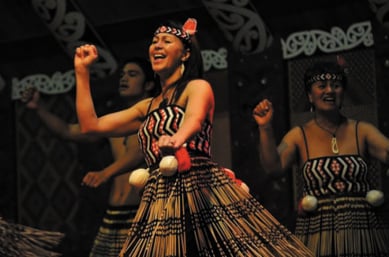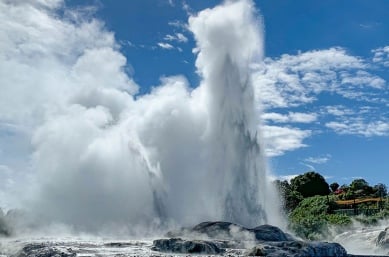 Day 3 – Maori Culture, Geothermal Wonderland and Redwoods Hike
Set in a 'land of lakes', the bubbling mud pools, spewing geysers and rising steam give Rotorua an otherworldly quality. This morning we'll visit the Whakarewarewa Māori Village where we will see the Māori values of manaakitanga (hospitality) and kaitiakitanga (guardianship) on display. We'll also get to witness the geothermal wonderland that the Te Whakarewarewa valley is famous for and enjoy a hāngi (a traditional Māori feast) together. Before travelling south to Taupō, we'll pop our hiking boots on and walk amongst the jaw-dropping Redwood forest on the outskirts of Rotorua. We'll be staying in Taupō for the next two nights.
Geothermal Wonderland & Maori Culture Experience
Whakarewarewa is the legacy and home of the Tūhourangi Ngāti Wāhiao people, who have been sharing their unique way of life with visitors from all around the world for over two hundred years. See the boiling hot pools and bubbling mud, and learn how the Maori residents utilise and respect the ever-changing forces beneath their land.
Redwoods Hike & Huka Falls
Before leaving Rotorua we'll stop by the Whakarewarewa forest to walk amongst the magnificent Redwoods. It's an easy walk alongside these gentle giants that originate from California! After travelling south towards Taupo we'll stop by the legendary Huka Falls and you'll get to witness first hand the phenomenal power of this 11 metre high waterfall.
Tonight we stay at Anchorage Resort*
Tongariro National Park
Hike Tongariro Crossing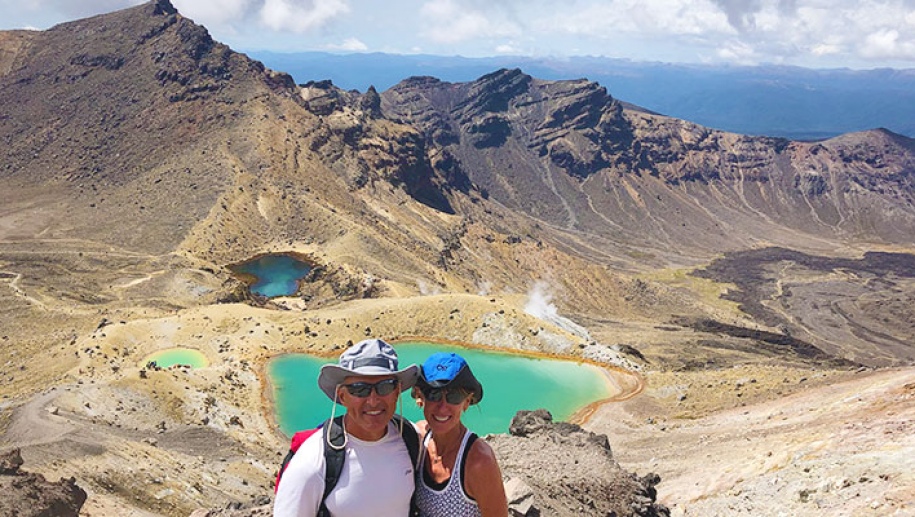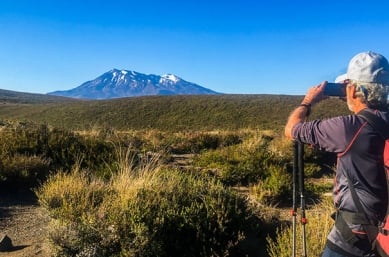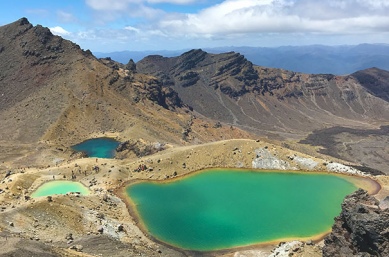 Day 4 – Explore Tongariro National Park
Tongariro is New Zealand's oldest national park and boasts dual World Heritage site status, acknowledged for both its cultural and natural significance. Today you'll have a choice of options to explore this moonlike landscape and discover the beauty and wonder of this incredible National Park. 
For those seeking a challenge, take on a full-day hike of the Tongariro Crossing and explore the otherworldly volcanic landscape with your local guide. 
If you'd prefer a more relaxed option, experiencing the highlights of the National Park, we'll spend the morning on one of our favourite sections of the Tongariro Crossing before exploring the heart of the National Park itself. You'll experience the diverse landscape, have options to explore other short walks and learn of the park's history and cultural significance from your expert local guides.   
Tonight we stay at Anchorage Resort again*
Accommodation
Today we finish in Auckland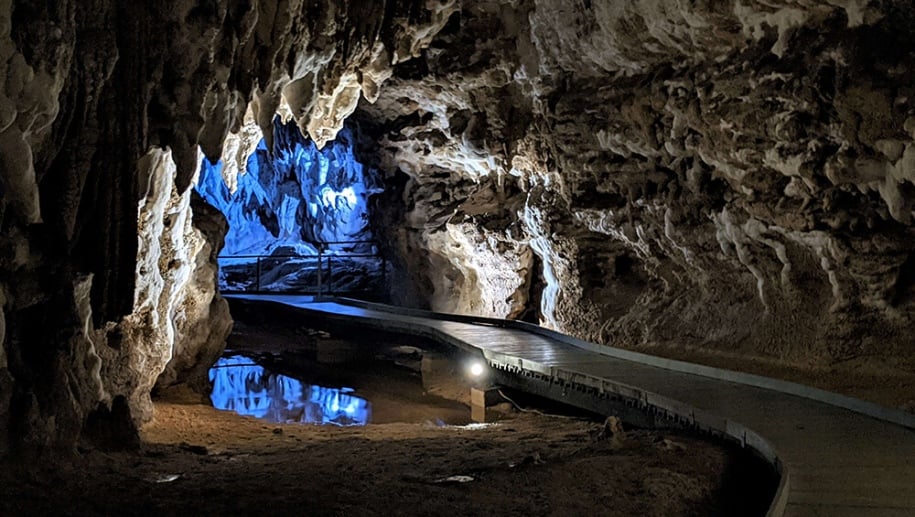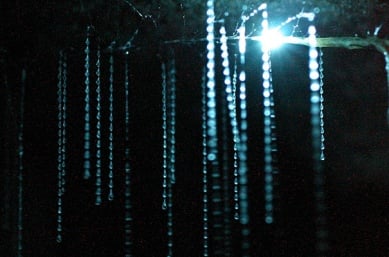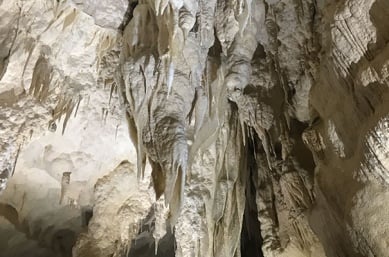 Day 5 –Waitomo Caves & Finish in Auckland
It may be the last day of your Sweet North trip, but it'll be one to remember as we explore the hidden depths of Waitomo, marvelling at the limestone formations, crystal tapestries and thousands of glowworms that illuminate the cave system. We'll then make our way back to Auckland where we'll say our farewells. If you're heading down to the South Island to join us on another trip, we'll help with a smooth transition.
Spellbound Waitomo Caves
The last activity of our trip is a truly magical one! We'll visit two vastly different caves and learn all about their formation. Stepping onto a raft, you'll be transported into a unique environment where it seems the night sky is always shining. With glow worms galore you will marvel at the constellations they seem to create! In the next cave you will slowly wander through whilst gazing at these wonderful creatures that are only found here in New Zealand!
Finish in Auckland
After emerging from underground, we'll enjoy our last lunch together before hitting the road back to Auckland, allowing plenty of time to happily reminisce about the last five days. New friends and wonderful experiences have had their share in creating a tonne of memories to last you all the way home and beyond.
We're happy to drop you at the airport or at your Auckland accommodation. We recommend that you combine this trip with one of our South Island itineraries to enjoy the complete New Zealand experience. The Sweet North trip works particularly well in conjunction with the Pure South, if you're short on time, or any of our longer South Island trips if you really want to leave no stone unturned.
*For logistical reasons, we may make small changes to our itineraries or accommodation from time to time.
Photos of the Sweet North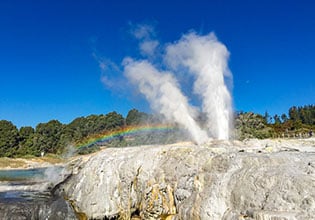 Te Puia Pohutu Geyser.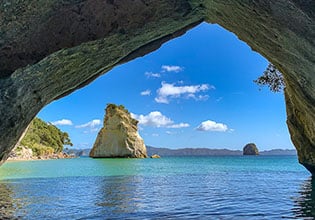 Cathedral Cove, Coromandel.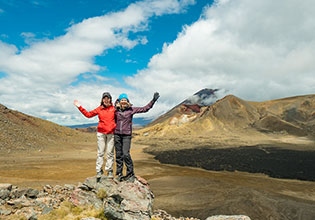 Tongariro Crossing.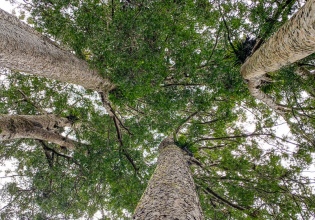 Kauri Grove.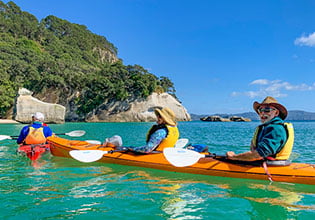 Kayaking Coromandel Coast.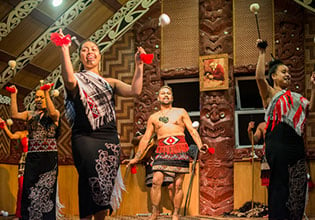 Te Puia Marae.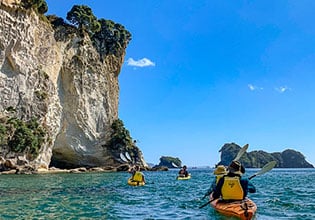 Coromandel Coast cliffs.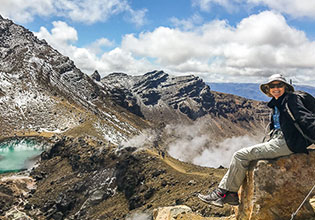 Emerald Lakes, Tongariro Crossing.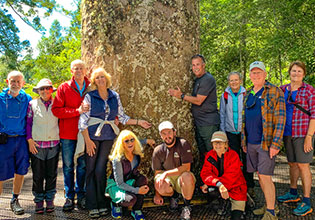 Kauri Grove.
See more photos
Frequently asked questions
It's very important to us that you have all your questions answered about our Sweet North trip. We've collected some of the questions we get asked most often and answered them below. Or visit our general FAQ page here for more answers!
And if you still can't find the answers you need, give us a call or send us an email and we'll help you out!
How fit do I need to be for the Sweet North?
What is the accommodation like on the Sweet North?
What time does the Sweet North trip start and finish?
What's not included on my Sweet North tour?
What's included in my Sweet North tour?
What hikes are included in the Sweet North trip?
What activities are included on the Sweet North trip?
Will I have WiFi or internet access throughout the trip?
Is there electricity at all of the places we stay on the Sweet North trip?
Tell me about your safety standards
What kind of people will be on my Sweet North trip?
Do you need any outdoors experience for the Sweet North trip?
How many people will be on my trip?
Why do you run the Sweet North in two different directions?
How do I get between the North and South Island if I'm joining you on a Sweet North and a South Island trip?
What does going on a guided trip entail?
Can you help with pre/post-trip accommodation and flights?
More frequently asked questions
Tour dates
With a rich culture and fascinating history, New Zealand's North Island is remarkably different from the South but equally impressive. Over 5 incredible days discover the diverse landscape, from golden sand beaches to huge inland lakes, oversleeping volcanoes and otherworldly cave systems. On a journey that epitomises the best of the North Island, you'll enjoy legendary Kiwi hospitality, delicious meals and very comfortable accommodations.
This trip is designed as the perfect addition to any of our South Island trips, although it also stands alone if you're short on time.
Check out trip dates below to find your ideal time frame. Places on our trips fill up quickly so keep an eye on availability here too.
See all available dates
Sweet North – ready to book?
Ready to start your New Zealand adventure?
Discover hidden islands, bubbling thermal wonderlands, impressive forests and stunning lakes on this 5-day adventure.
What's included:
✓ Local guides, small groups
✓ All food (except where noted on itinerary), transportation and activities
✓ All inclusive
✓ All accommodation
NZD$6599 AUD$4999 USD$3499.00+tax GBP£3199 NZD$6599 CAD$4599.00+tax
per person (twin or double share)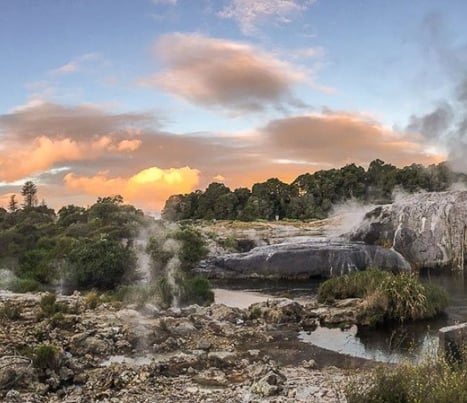 Want more information?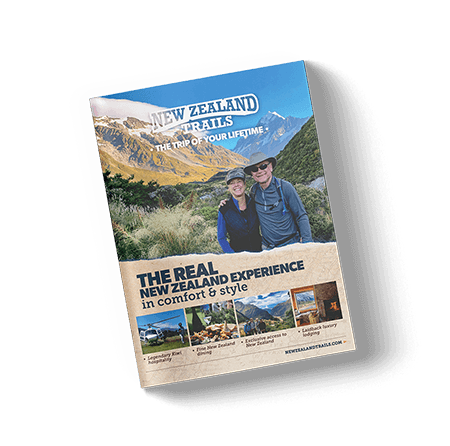 Get a free New Zealand Trails brochure!
Too many options out there? Want to "do New Zealand" your way, with expert local guides to help?
Our FREE brochure has 36 pages of detailed itineraries, maps and behind-the-scenes tour info.
All you need – nothing you don't.
SEND ME MINE

›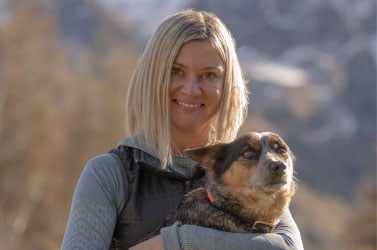 Call us!
If you're still not sure, or just want to hear a friendly voice, contact Jodi!
Email: jodi@newzealandtrails.com