New Zealand North Island Tour - Sweet North
Another New Zealand is calling... Complete your New Zealand Hiking Adventure.
See the itinerary
Trip information

Starts
Auckland
Finishes
Auckland
Price
NZD$3599 AUD$3499 USD$2399 GBP£1899 CAD$3299 +tax
Experience another side of New Zealand on our Sweet North tour – our New Zealand North Island itinerary. Vastly different from the South, and spectacular in its own right, New Zealand's North Island is an incredible destination. In glorious contrast to the glacial lakes and snow-capped mountains of the South Island, the North Island is a land of bubbling geothermal activity, lush forests and golden beaches. No New Zealand journey would be complete without seeing the North Island for yourself.
Hiking in New Zealand's North Island on our Sweet North tour is an adventure in itself. Traverse other worldly landscapes, as you hike past towering tree ferns and turquoise pools. Stop and listen to the sounds of the forest and the call of the birds as you gaze up at ancient native trees, thousands of years old. Dip your toes in the warm ocean and feel the grains of sand run through your fingers. Venture underground to a subterranean wonderland lit by a myriad glowworms. Experience the rich Maori culture and history so deeply entwined with the landscape as you delve deeper and see what others might miss.
Led by expert Kiwi guides, immerse yourself in Maoritanga (Maori culture and traditions) and the natural wonders of the North Island. Hike the famous Tongariro Crossing, one of the best hiking trails North Island New Zealand has to offer. If it's not already on your bucket list, it should be!
Relax at the end of the day in comfortable, well-located accommodation and enjoy fresh Kiwi fare, as well as the chance to sample traditional foods and local delicacies. The North Island is a land of abundance and your taste buds will be thanking you.
Designed as a standalone trip, the Sweet North is also the perfect complement to any of our South Island tours. Combine both North and South for the ultimate New Zealand experience. After all, why come all this way if you're only going to see half of what's here? Another New Zealand is calling.
"We absolutely loved the Sweet North itinerary. We fully appreciated the incredible attention to detail, the work that went on behind the scenes and the guiding was superb. Coupled with a great group of fellow travellers made it all such good fun. We could never have put together such a fabulous trip on our own!"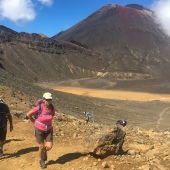 Kathy & Geoff Randall (Sweet North, Feb '18)
NZD$3599 AUD$3499 USD$2399 GBP£1899 CAD$3299
+ tax, per person (twin or double share)
Sweet North Day-by-Day Itinerary
Day 1
Coromandel Coast
Hike Kauri Grove
Activities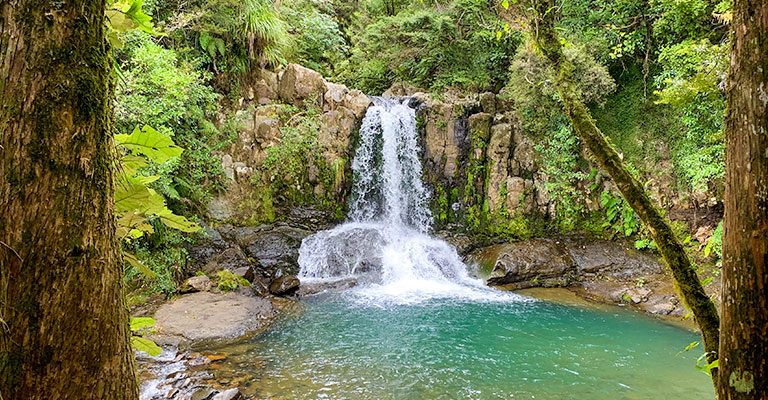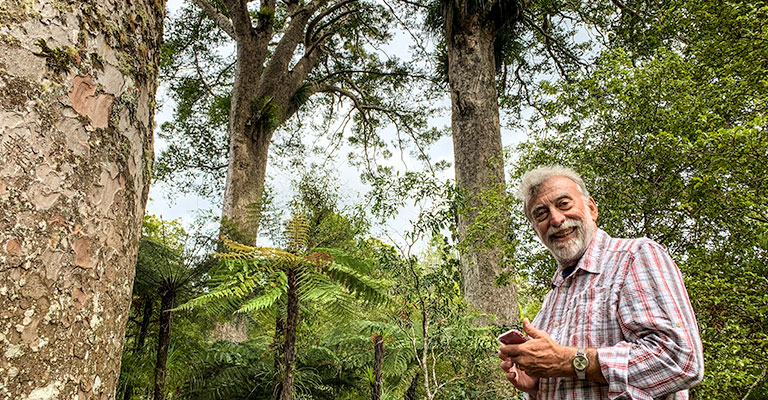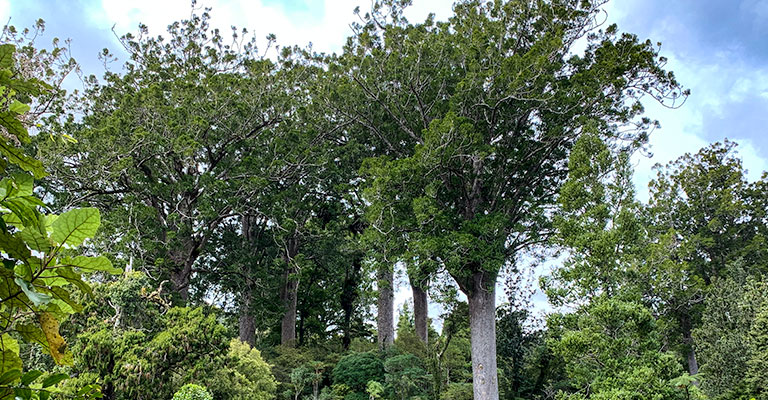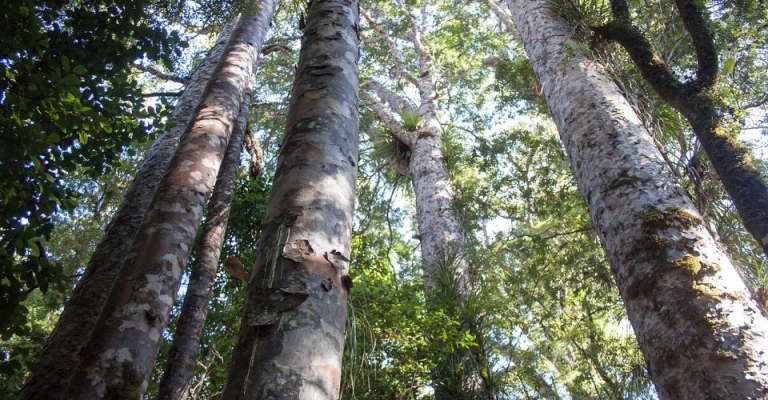 Day 1 – Arrive Auckland and journey to the Coromandel Coast
Welcome to the New Zealand's North Island, New Zealand's beating cultural heart. A vibrant and diverse landscape made up of active geothermal areas, dormant volcanoes, pristine beaches, immense forests and subterranean wonders. After meeting your guides and fellow travellers in Auckland, we'll head east to the white sand beaches of the Coromandel coast, a favourite spot for Kiwi's to holiday.
View Majestic Kauri Trees on the Waiomu Kauri Walk
This afternoon we'll stretch our legs on a hike to a Kauri Grove. This trail makes its way through native forest to a grove of ancient Kauri trees, which hold a special place in the hearts of New Zealanders.
Hot Water Beach
Nestled on the Coromandel Coast, Hot Water Beach is a hidden Kiwi Gem. If we're lucky it will be low tide and we'll be able to dig a small pool which will then fill with warm water, we like to think of it as a DIY spa! After checking out this beautiful beach we'll travel to our accommodation for the evening in Whitianga, the hub of the magnificent Mercury Bay.
Day 2
Rotorua
Sea Kayak & Maori Culture
Includes
Breakfast
Lunch
Dinner
Activities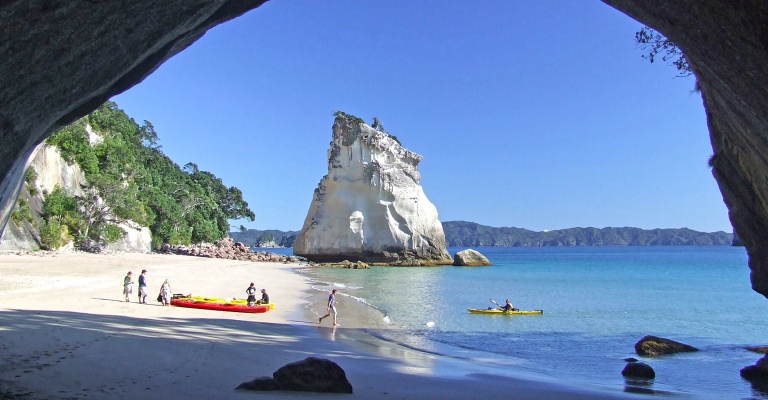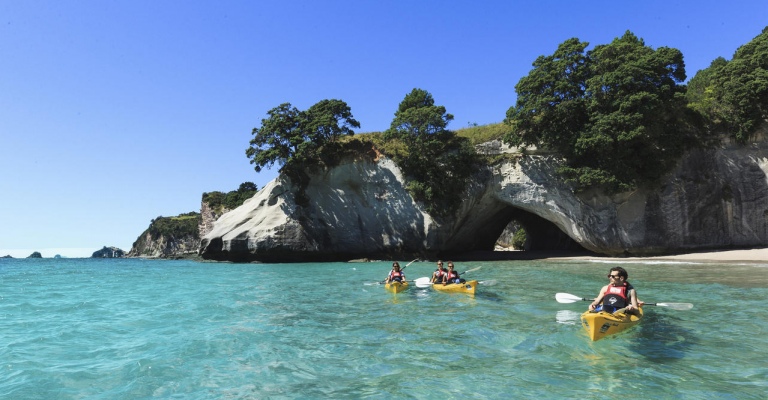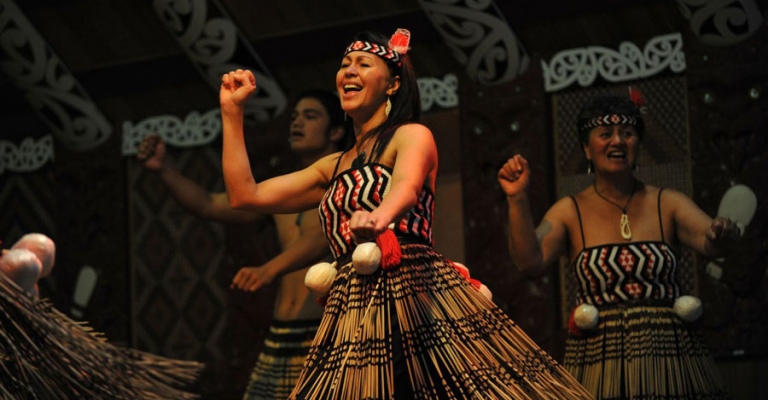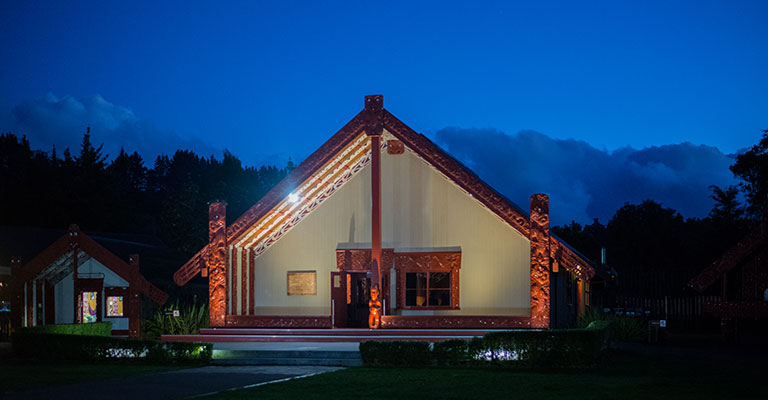 Day 2 – Kayak Cathedral Cove & Rotorua Māori Feast
This morning we'll travel the short distance along the Coromandel coastline to Hahei and then get ready to paddle through tantalisingly turquoise waters out to Cathedral Cove. We'll then make our way down to Rotorua, a rich cultural hub and geothermal wonderland. This evening we'll enjoy a fascinating introduction to Māori culture, before being treated to a Māori feast cooked in the traditional way. We'll spend the night here in Rotorua.
Kayak Cathedral Cove
We'll paddle our way through the Te Whanganui-A-Hei Marine Reserve exploring ancient sea caves and rock gardens along the way. Our destination is Cathedral Cove, accessible only by foot, boat or kayak, this natural rock archway joins two secluded coves shaded by magnificent pohutukawa trees.  
Rotorua Maori Culture
We will visit Te Puia this evening, where we will see the Maori values of manaakitanga (hospitality) and kaitiakitanga (guardianship) on display. We'll delve into the history of the local Ngati Wahiao tribe and enjoy a hāngi (a traditional Māori feast) together this evening. Tonight, we'll stay in comfortable accommodation on the shore of Lake Rotorua - it's a great place for a quick dip at the end of the day!
Day 3
Rotorua
Mud Pools & Hike Huka Falls
Includes
Breakfast
Lunch
Dinner
Activities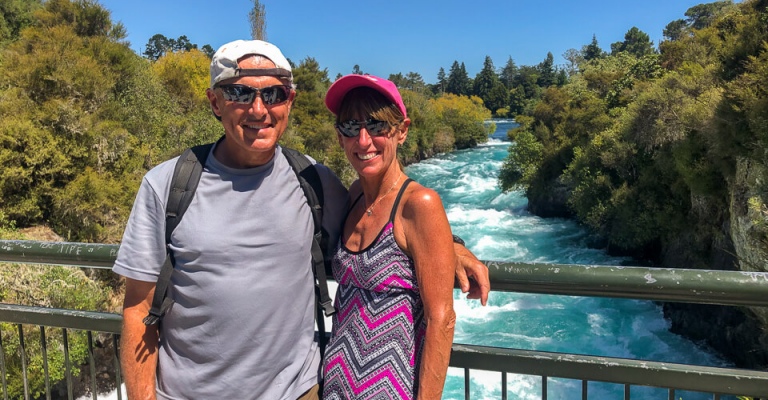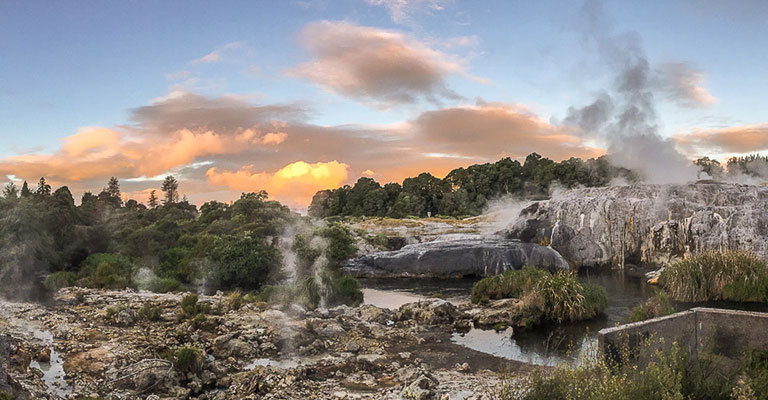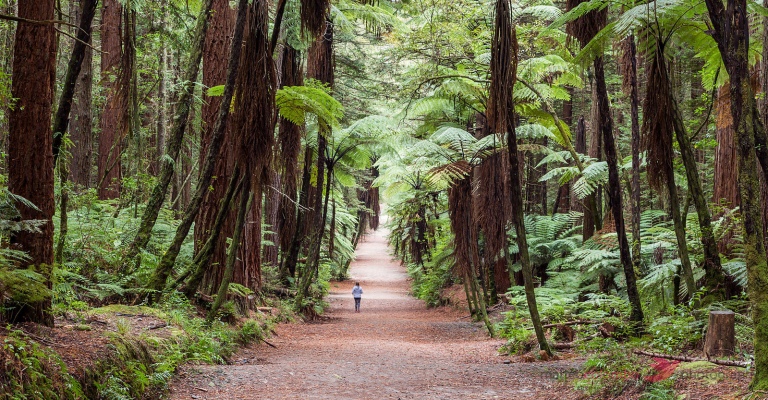 Day 3 – Rotorua's Geothermal Wonderland and Redwoods Hike
Set in a 'land of lakes', the bubbling mud pools, spewing geysers and rising steam give Rotorua an otherworldly quality. This morning we'll return to Te Puia to witness the geothermal wonderland that the Te Whakarewarewa valley is famous for. Before travelling south to Taupo, we'll pop our hiking boots on and walk amongst the jaw-dropping Redwood forest on the outskirts of Rotorua. We'll be staying in Taupo the next two nights.
Geothermal Wonderland, Redwoods Hike & Huka Falls
Te Whakarewarewa valley is a unique geothermal landscape and home to the Tuhourangi Ngati Wahiao people.  Here you can witness New Zealand's largest geyser, Pōhutu, erupt up to 30 metres into the sky. As well as experiencing plenty of geothermal activity, the morning gives you an opportunity to see Kiwi and learn all about traditional Māori art and craft. Before leaving Rotorua we'll stop by the Whakarewarewa forest to walk amongst the magnificent Redwoods. It's an easy walk alongside these gentle giants that originate from California! After travelling south towards Taupo we'll stop by the legendary Huka Falls and you'll get to witness first hand the phenomenal power of this 11 metre high waterfall.
Day 4
Tongariro National Park
Hike Tongariro Crossing
Includes
Breakfast
Lunch
Dinner
Activities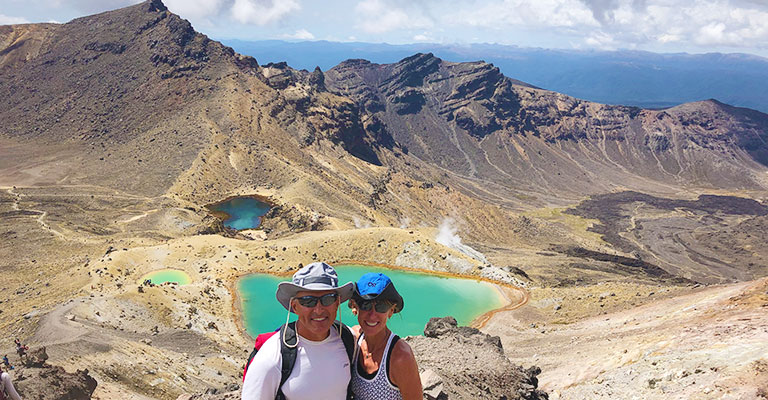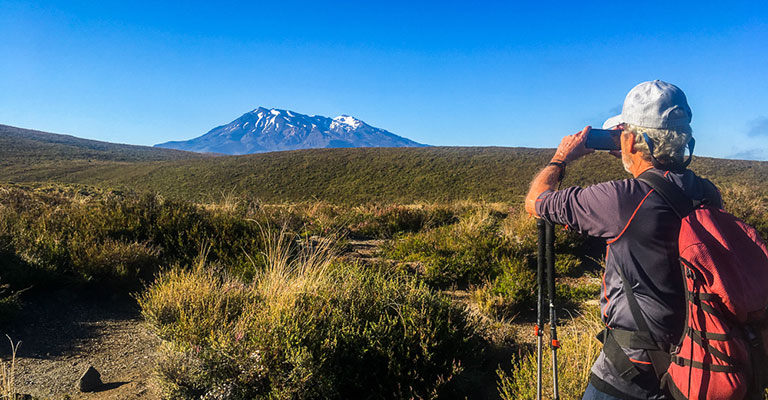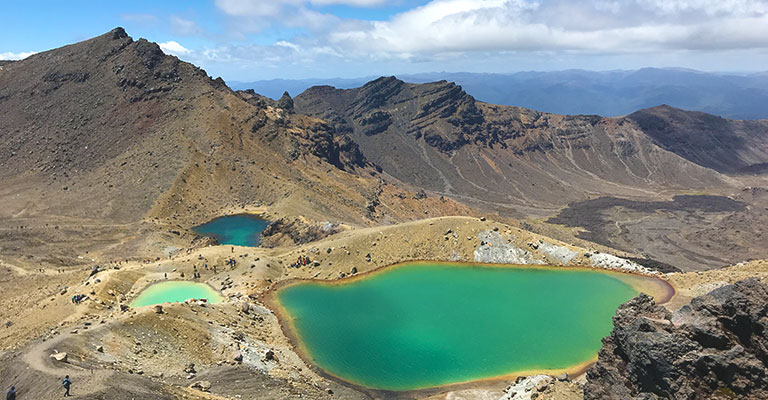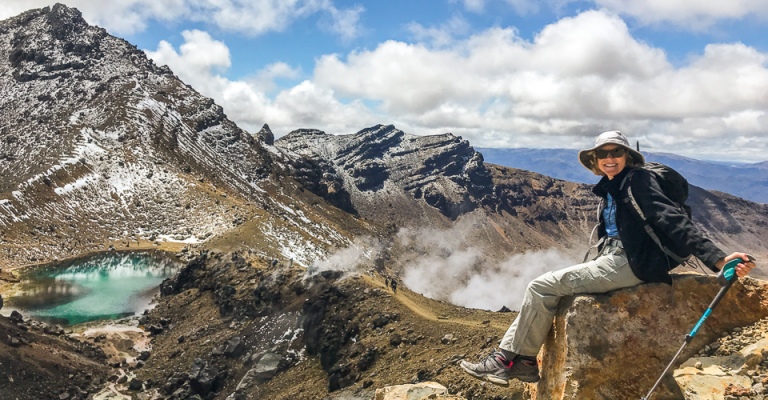 Day 4 – Hike The Tongariro Crossing
Tongariro is New Zealand's oldest national park and boasts dual World Heritage site status, acknowledged for both its cultural and natural significance. As we make our way across this moonlike landscape dotted with turquoise and emerald lakes, you'll discover why the Tongariro Crossing is known as New Zealand's "best day walk".
Hiking New Zealand's North Island Tongariro Crossing
We'll make an early start this morning, taking on the 19.4kms of this famous volcanic crossing. Set high on the central plateau amongst three active volcanoes, the scenery is more akin to surrealist art than real life. With red rocks, deep emerald lakes, steam rising from craters, and the unmistakable cone-shaped mountains, it's as if you've stepped back in time or possibly onto another planet. It's a good climb to the top on a well-formed track, and we'll stop along the way to hear stories about the area from our local guides. Their knowledge of the area and affinity with the land really bring this place to life. We've got the whole day to appreciate our environment and enjoy this very special spot.
Day 5
Waitomo Caves
Glowworms
Activities


Accommodation
Today we finish in Auckland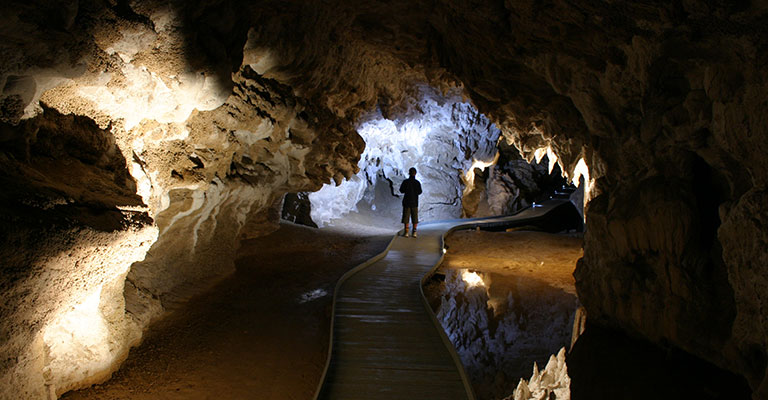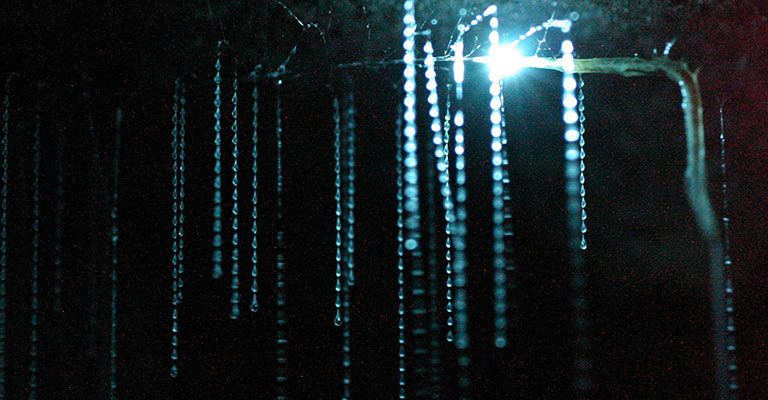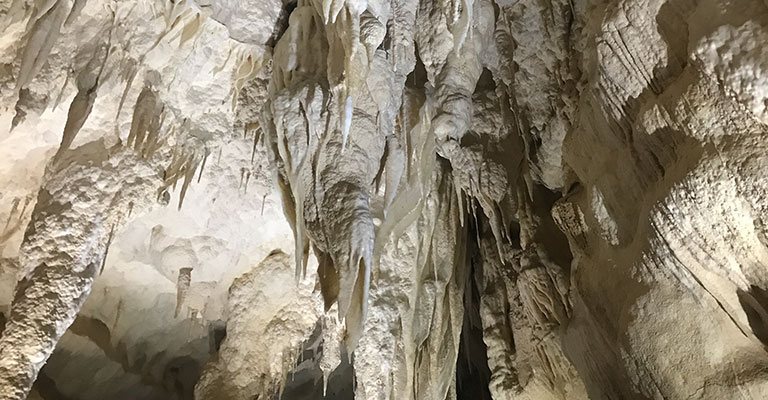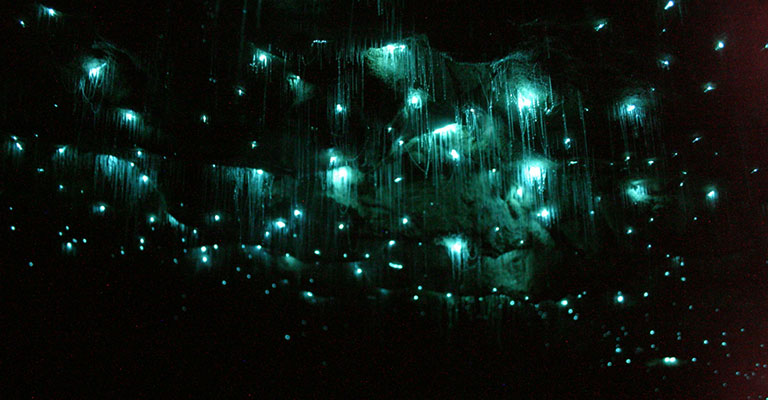 Day 5 –Waitomo Caves & Finish in Auckland
It may be the last day of your Sweet North trip, but it'll be one to remember as we explore the hidden depths of Waitomo, marvelling at the limestone formations, crystal tapestries and thousands of glowworms that illuminate the cave system. We'll then make our way back to Auckland where we'll say our farewells. If you're heading down to the South Island to join us on another trip, we'll help with a smooth transition.
Spellbound Waitomo Caves
The last activity of our trip is a truly magical one! We'll visit two vastly different caves and learn all about their formation. Stepping onto a raft, you'll be transported into a unique environment where it seems the night sky is always shining. With glow worms galore you will marvel at the constellations they seem to create! In the next cave you will slowly wander through whilst gazing at these wonderful creatures that are only found here in New Zealand!
Finish in Auckland
After emerging from underground, we'll enjoy our last lunch together before hitting the road back to Auckland, allowing plenty of time to happily reminisce about the last five days. New friends and wonderful experiences have had their share in creating a tonne of memories to last you all the way home and beyond.
We're happy to drop you at the airport or at your Auckland accommodation. We recommend that you combine this trip with one of our South Island itineraries to enjoy the complete New Zealand experience. The Sweet North trip works particularly well in conjunction with the Pure South, if you're short on time, or any of our longer South Island trips if you really want to leave no stone unturned.
Haere ra.
Sweet North - New Zealand North Island Tour
5 Day New Zealand North Island Tour – Auckland to Auckland. All inclusive. If the price below is not in your home currency, get an indication of what it converts to by using our currency converter below. Or ask us for trip prices in your home currency.
NZD$3599 AUD$3499 USD$2399 GBP£1899 CAD$3299
Combine this trip with any of our South Island trips to see both islands! We do have shorter trip options and solo travellers don't pay more, unless you'd like an upgrade to a private room. PLEASE NOTE: This is a sample of our current itinerary. Keep in mind we are constantly fine-tuning and improving our trips based on feedback from our guests and guides, availability, etc. So your trip will be at least this good, but we reserve the right to make slight alterations without notice to make it even better!