AN ACTION-PACKED HIKING ADVENTURE
HIGHLIGHTS
Milford Sound
Routeburn Track
Fox Glacier
Kaikoura
Southern Alps
Central Otago Vineyards
Mount Cook
West Coast Beaches
Nelson Lakes
Hokitika
Wanaka
Nelson
Abel Tasman (Option)
Hiking
Multi-day Backpacking or Sea Kayaking
Biking
Kayaking
Swim with Dolphins
Wine Tasting
For those who want to play outdoors all day in the dramatic scenery while happily marinating in exercise-induced endorphins, we've saved the most heart-pumping and rewarding missions for you. The Kiwi Classic packs a lot in without rushing and there are lots of options, including challenges to really push yourself. Your guides cook up plenty of Kiwi fare to fuel your adventures and make sure you have a comfortable bed to fall into each night. Fresh air, sunshine, and encouragement provided - walk away with a grin and a real sense of accomplishment.
Combine this trip with our Sweet North for the best of both North and South islands over 19 days.
Kiwi Classic HIGHLIGHTS
"The aches are gone, but the memories are with me always."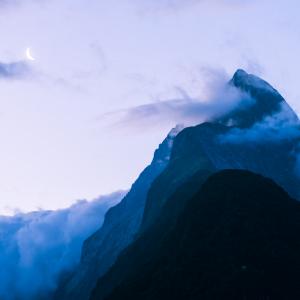 Milford Sound Overnight
Wake up in iconic Milford Sound and kayak out into the morning mist before the tourists arrive.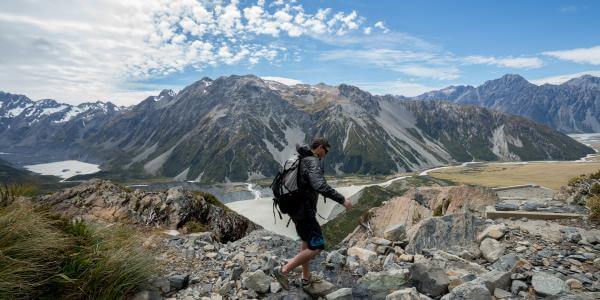 Hike Most Days
Hike amongst all sorts of jaw-dropping scenery from lush rainforests and rugged coastal tracks to underneath hanging glaciers and up to hidden mountain lakes.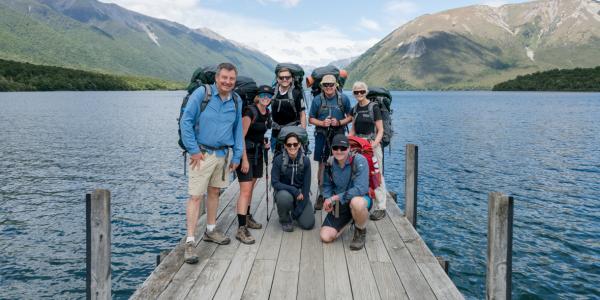 Your Choice of Multi-Day Options
Challenge yourself on a multi-day backpacking trip up to Nelson Lakes or opt for kayaking Abel Tasman.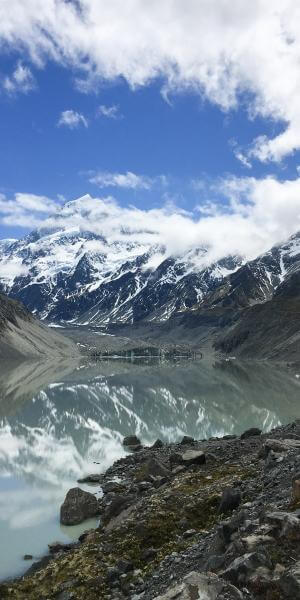 Aoraki/Mount Cook National Park
Stay on a working sheep farm near Aoraki/Mount Cook to see the night sky sparkle in this Dark Sky Reserve like never before.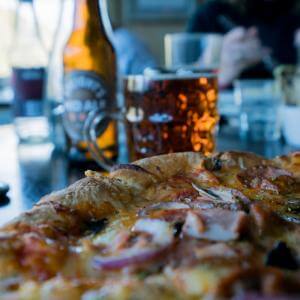 Classic Kiwi Food
Enjoy local fare at our favourite cafés, pubs, and eateries as well as genuine home-cooked goodness by your guides!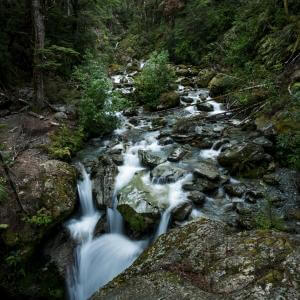 Routeburn Track
Hike part of the Routeburn Track for one of the best views of Fiordland National Park.
Kiwi Classic Tour
14 Day South Island Tour – Queenstown to Queenstown. All inclusive. For the 2 nights that we stay in our exclusive lakefront property at Ohau, we have access to a range of rooms, including some multi-share accommodation, and separate bathrooms for men and women. When aboard the Milford Wanderer on Milford Sound, you'll have private cabins, and bathrooms are shared, with private showers & toilets, as is routine on boats and ships. Our trip prices are set in US dollars. If that's not your home currency, get an indication of what it converts to by using our currency converter below. Or ask us for trip prices in your home currency. US$47994799 + tax, per person (twin or double share)
Combine this trip with the Sweet North to see both islands in 19 days! We do have shorter trip options and solo travellers don't pay more, unless you'd like an upgrade to a private room. PLEASE NOTE: This is a sample of our current itinerary. Keep in mind we are constantly fine-tuning and improving our trips based on feedback from our guests and guides, availability, etc. So your trip will be at least this good, but we reserve the right to make slight alterations without notice to make it even better!