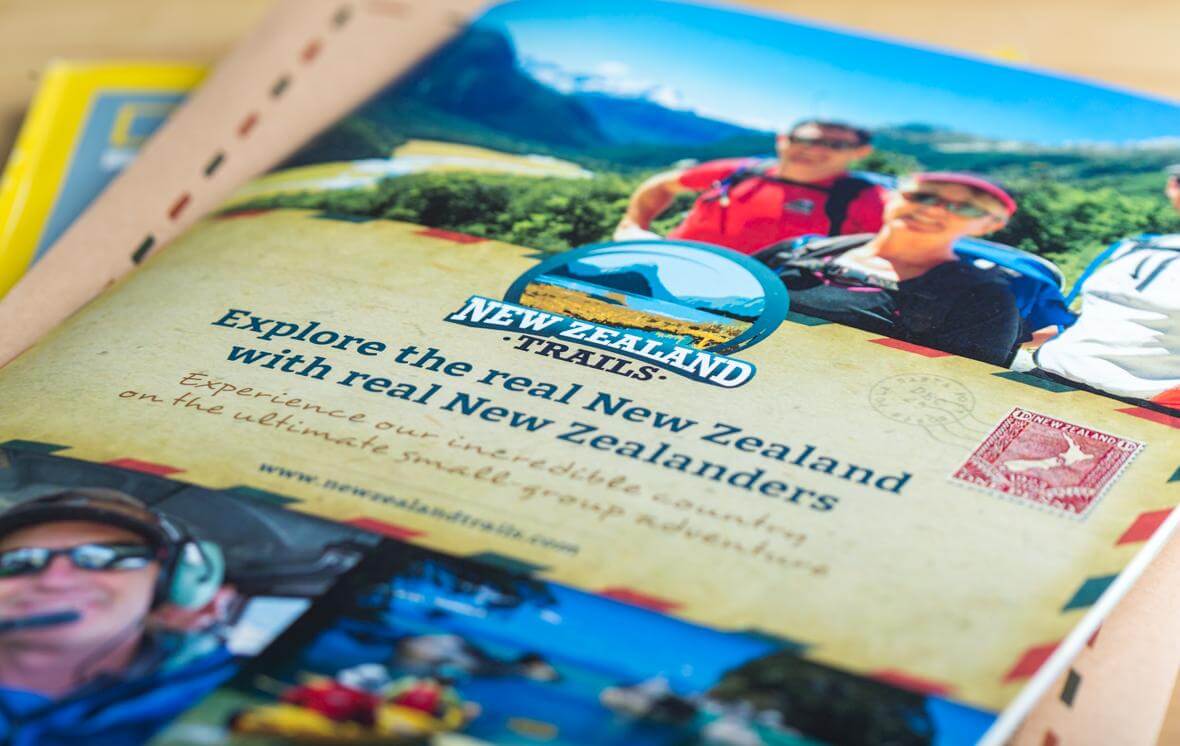 It's in the mail... Literally.
We love our gadgets and WiFi as much as the next person, but we really value low-tech experiences as well. Like walking down to the mailbox and discovering a package from the other side of the world. That's why we still go to the trouble of making a printed brochure. It's a bit old-fashioned, but it's also a good excuse to slow down, make yourself a cuppa and enjoy dreaming about your next adventure without distractions. (Consider it training for New Zealand!)

Fill in your details and we'll mail you a copy – wherever you are – absolutely FREE.*

*The first of many fun, offline experiences brought to you by the good folks at New Zealand Trails!