South Island New Zealand Tour - Pure South
A distillation of the very best.
Pure South Route Map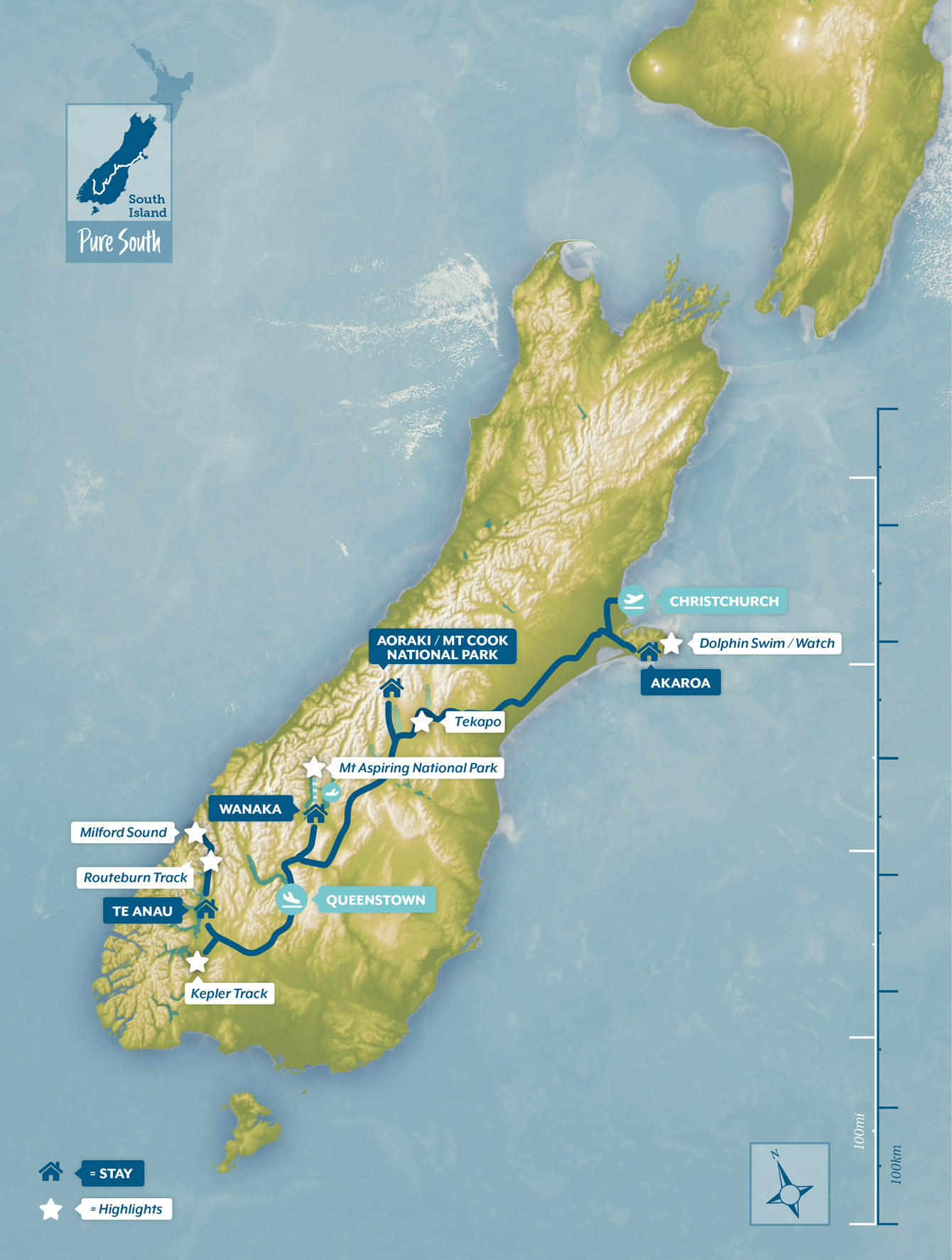 Pure South Day-by-Day Itinerary



Day 1 – Welcome & Hike Kepler Track
We've distilled down the very best experiences on the South Island for our Pure South trip, making sure you don't miss a thing on your New Zealand adventure! And it all starts today! 
After meeting your guides and fellow travellers in Queenstown, you'll embark on your long-awaited New Zealand adventure.
Hike the Kepler Track
The Kepler Track is renowned for its vivid green moss, native beech forest, and stunning mountain ranges. We'll walk the section from Rainbow Reach up to Moturau Hut. Following the Waiau River through beech forest and wetlands until we emerge out onto the spectacular viewpoint at the lakeside Moturau Hut. Cast your eyes out over beautiful Lake Manapouri, framed against a backdrop of Fiordland peaks. What a way to welcome you to New Zealand! Afterwards, we'll head to our accommodation in Te Anau for a delicious home-cooked meal and the chance to rest up before tomorrow's adventures.
Tonight we stay at Matai Lodge*
Cruise Milford Sound
Hike Routeburn Track
Includes
Breakfast
Lunch
Dinner



Day 2 – Cruise Milford Sound & hike the Routeburn Track
It's time to rise and shine for your first full day of activities. We'll head straight to Milford Sound for a beautiful morning cruise. After our relaxing morning on the water, it's time to take on the Routeburn Track to Key Summit before ending the day back at your accommodation in Te Anau.
Cruise Milford Sound
This morning, we'll head to Milford Sound for our scenic boat trip. Enjoy the crisp, fresh air and feel your everyday anxieties slip away as the tranquillity of the fiord washes over you. Have your cameras ready as you snap reels of photos of cascading waterfalls, towering peaks and native wildlife in action. Eventually, we'll cruise back to dock to discover Fiordland National Park on foot, with a hike on part of the Routeburn Track.
Hike the Routeburn Track to Key Summit
Once back on dry land, we'll head deeper in Fiordland's wilderness for a heart-pumping hike on the world famous Routeburn Track up to Key Summit. A well-formed track leads us through lush beech forest and past tall tree ferns, with velvety mosses blanketing the rich earth underfoot. Native birdsong provides a beautiful soundtrack to our walk and as we climb higher, views of the Darran Mountains and Hollyford Valley stretch out beneath us providing a fitting reward for our efforts. You'll sleep soundly tonight in your lakefront accommodation in Te Anau.
Tonight we stay at Matai Lodge again*
Bike or Walk Arrowtown
Explore Wanaka



Day 3 – Bike or Walk Arrowtown & Explore Wanaka
Today we leave the rainforests of Fiordland behind and head for the high-country lakes of Central Otago. We'll take to the trails - either by bike or on foot, it's your choice - to explore Queenstown's stunning surrounds and the world-class wine-growing region of Gibbston Valley. We then head over the Crown Range to the pretty mountain resort town of Wanaka and gateway to Mt Aspiring National Park, where we'll spend the night.
Bike or Walk Arrowtown to the Kawarau Bungy Bridge
Welcome to our backyard! Queenstown and the surrounding area is an outdoor enthusiast's dream, with many purpose-built tracks and trails ideal for hiking, biking or running. As part of your introduction to New Zealand, we'll travel to the historic Arrowtown, a quaint old gold-mining settlement just a short drive from Queenstown. Today you'll have the choice of either biking or walking the Arrow River Bridges Trail.
Explore Wanaka
A short but incredibly scenic drive over New Zealand's highest sealed road at 1022m takes us into Wanaka, a favourite holiday spot for Kiwis. Nestled at the foot of snow-capped mountains, this lakefront town is Queenstown's more relaxed cousin, although its equal in stunning scenery. It's a great place to explore on your own for a bit – be sure to try out some of the local delicacies including meat pies, fantastic coffee, uniquely flavoured gelatos and craft beers.
Tonight we stay at Te Wanaka Lodge*
Mt Aspiring National Park
Siberia Valley
Includes
Breakfast
Lunch
Dinner



Day 4 – Scenic flight into Mount Aspiring National Park, Hike & Wilderness Jet boat
Get ready for a real Kiwi backcountry experience - this is the stuff legendary holiday tales are made of! We'll begin the day with a scenic flight deep into the heart of Mt Aspiring National Park, a UNESCO World Heritage site. We land in an isolated valley where we'll enjoy a picnic lunch with views that will knock your socks off. Sufficiently fortified, we'll hike back down to the river where a jetboat will be waiting to whisk you back to civilisation and your comfortable bed in Wanaka.
Scenic Flight into Mount Aspiring National Park
Today's adventure begins on one of Southern Alps Air's Cessna bush planes, taking in expansive views of the 355,000ha Mount Aspiring National Park. Look out across winding rivers, virgin beech forest, glaciated valleys, alpine lakes, glaciers and the towering Southern Alps, before landing on the remote Siberia Valley air strip. Once on the ground, we'll head up the valley to a backcountry hut with outrageous views of the surrounding peaks. 
Hike Siberia Valley
After a tasty picnic lunch on the deck of the hut, we'll begin our walk along a well-marked track through the thick forest linking the Siberia Valley to the Wilkin Valley wilderness below. Be on the lookout for native birds along the way and the many photo opportunities as you immerse yourself in nature. The track was originally used by Mount Albert Station to take stock into the valley for grazing. The track is 6.8km in length, the first half of which climbs gently 200m in elevation from the airstrip, before heading downhill for the second half of the walk - a total drop in elevation of 470m.
Wilderness Jet Boat Trip
Jet boats were invented in 1954 in New Zealand by Sir William Hamilton for the shallow waters of our braided rivers. Jet boating originally started on the Wilkin River in 1968 transporting venison out of the mountains before hiking and commercial work became more commonplace. On reaching the Wilkin River at Kerin Forks, jet boats will be waiting to take us for a thrilling 30-minute ride down the Wilkin and Makarora Rivers back to the Makarora Village. Get a whole different perspective on this dramatic valley as you watch the landscape rush by and feel the wind in your hair.
Tonight we stay at Te Wanaka Lodge again*
Aoraki/Mt Cook National Park
Hike Aspiring National Park
Includes
Breakfast
Lunch
Dinner
Accommodation
Mt Cook Village



Day 5 – Hike Wanaka & Aoraki/Mount Cook
If you're feeling energetic this morning, we'll start the day off with a heart pumping hike up to Rocky Mountain. If you'd prefer a more relaxed start, there's plenty to do in the town itself, from great coffee and boutique gift shops to a gentle amble along the beach and obligatory photo in front of Wanaka's 'giant hand' sculpture. This afternoon it's a change of scenery as we make our way to the Mackenzie Country, an area of jaw-dropping beauty, wide-open skies, glacial lakes and distant towering peaks. We'll spend the next two nights staying at the foot of New Zealand's highest mountain, Aoraki/Mount Cook.
Hike Diamond Lake and Rocky Mountain Track
We'll kick the day off with a hike to Diamond Lake to appreciate the sweeping views out over the Southern Alps and Lake Wanaka, before carrying on up the Rocky Mountain trail. It's a steady climb and one that will no doubt get your heart pumping, but with each passing step, the scenery just gets better and better, making it all worth it at the top.
Tonight we stay in the Aoraki/Mt Cook region*
Aoraki/Mt Cook
Your choice



Day 6 – Your Choice in Aoraki Mount Cook National Park
Home to not only its namesake, known as "the Cloud Piercer" to Māori looming at 3,724 metres (over 12,000 feet), Aoraki Mount Cook National Park boasts a further 19 peaks topping more than 3,000 metres. These are the mountains where Edmund Hillary honed his skills before becoming the first to successfully summit Mount Everest with Tenzing Norgay in 1953. This incredible outdoor playground is a hiker's paradise, and you have several experiences to choose from today. Get up close to the icebergs on a glacier boat tour, or even splurge on a heli-hike if you'd like. Check out the many hiking tracks and trails, or simply explore the village at your leisure. Whatever you decide, it's an incredible place to spend the day.
After a full day of activities, we'll meet up and return to our accommodation for a tasty meal and a chance to trade stories from the day as well as gaze up at the impressive night sky in this internationally recognised Dark Sky Reserve.
Tonight we stay in the Aoraki/Mt Cook region again*
Day 6 Optional Add-ons
Below are some of the optional add-ons you can also enjoy:
Glacier heli-hiking
Take a helicopter up to land high on the Tasman, New Zealand's longest glacier. In the company of an experienced guide, you'll don crampons to explore the dramatic ice caves of this frozen wonderland. If you book this optional add-on it will replace this morning's hike to Red Tarns, after which you'll rejoin the group for an afternoon on the Hooker Valley Track.
USD$390+TAX
Glacier lake boat tour
Hop aboard a Zodiac boat and set off across the iceberg-filled lake for an up-close encounter with the Tasman Glacier's terminal face. If you book this scenic boat tour it will replace this morning's hike to Red Tarns, after which you'll rejoin the group for an afternoon on the Hooker Valley Track.
USD$110+TAX
Aoraki/Mt Cook
Hike Mt John
Includes
Breakfast
Lunch
Dinner



Day 7 – Hike near Lake Tekapo & Explore Akaroa
We'll start today with a hike through the picturesque Mackenzie Country, we'll climb through forest and tussock until we reach a spectacular view of the surreal turquoise waters of Lake Pukaki. We'll then make our way to the charming town of Akaroa, a historic French settlement nestled in a quiet harbour, where we'll spend our final night.
Hike Mt John 
This morning we'll make the steady climb up Mount John though forest and tussock to the observatory at the top. As we walk, we'll look out over 360-degree views across the impressive Mackenzie Basin flats and surrounding mountains and lakes. After our hike, we'll check out the famous and much-photographed Church of the Good Shepherd, as well as Tekapo's statue to the working dog, commissioned in 1968 by local farmers to pay tribute to the role these intelligent canines played in working the land.
Explore Akaroa
Akaroa sits on a quiet harbour surrounded by the remnants of an old volcano and is rich in both Maori and French history. It's the perfect place to spend our last night of the trip together. We'll arrive into Akaroa by late afternoon and you'll have time to explore the township's colonial architecture and its thriving arts and crafts scene, as well as meet a few of the locals.
Tonight we stay at Akaroa Village Inn*
For trips travelling from October 2024 onwards here we will return to Queenstown. See trip details here.*
Accommodation
Today we finish the trip in Christchurch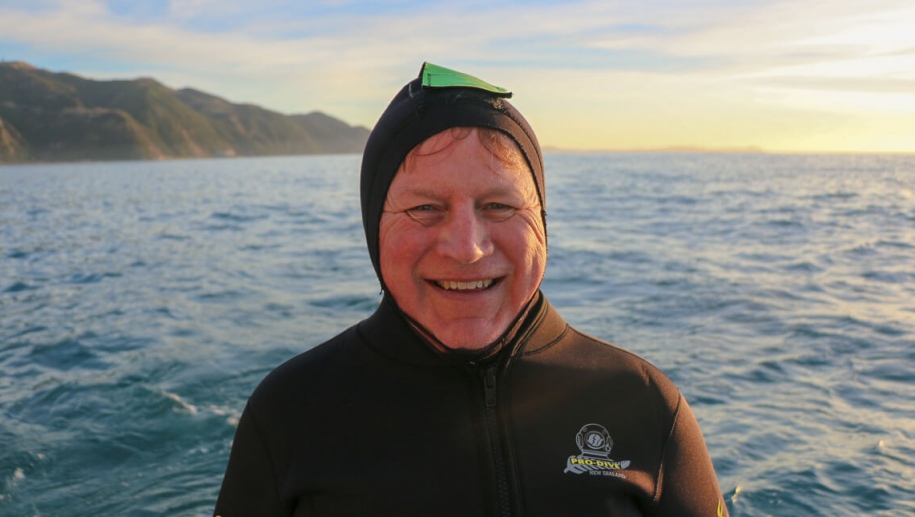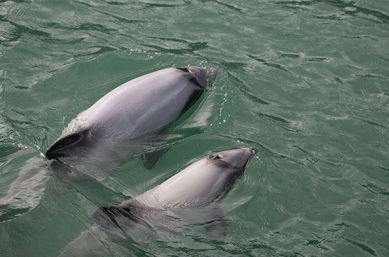 Day 8 – Akaroa Dolphin Swim & Finish in Christchurch
We've saved one last 'only in New Zealand' adventure for this morning – a chance to get up close to Hector's dolphins, the smallest and rarest dolphins in the world. Whether you choose to swim with them or watch from the boat, this promises to be a once-in-a-lifetime experience. This afternoon we'll say our farewells in Christchurch, sending you home refreshed and revitalised with incredible stories to tell your friends and family.
Akaroa Dolphin Swim
It's our last morning together and the adventure isn't quite over just yet. We'll board a small well-equipped boat with a specialised guide to experience Akaroa Harbour the abundance of marine life that make their home there. After donning our wetsuits, we'll take to the water to swim with native Hector's dolphins, enjoying their playfully curious antics. Akaroa is the only place in the world where you can take a specific trip to swim with them and this adventure is strictly regulated to ensure it doesn't interfere with the routine and habitat of these incredible creatures.
Finish in Christchurch
This afternoon we finish our adventure in the South Island's biggest city, Christchurch. It's only an hour or two from Akaroa to Christchurch so we'll have you there in plenty of time for your departing flight, or we can drop you at your accommodation if you'd like to spend some time exploring this cosmopolitan and transitional city. The Pure South works perfectly with our Sweet North trip if you're keen to explore the North Island as well.
*For logistical reasons, we may make small changes to our itineraries or accommodation from time to time.
Photos of the Pure South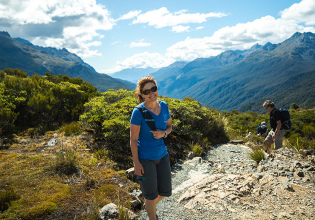 Hiking the Routeburn Track.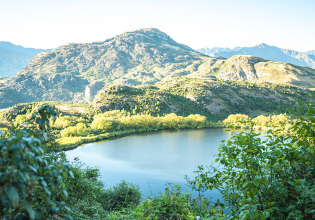 Diamond Lake.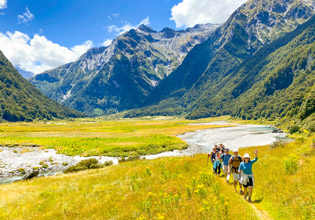 Siberia Valley, Mt Aspiring National Park.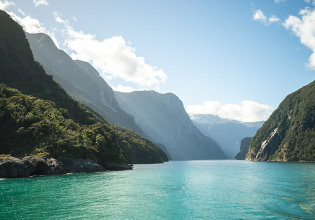 Cruise the iconic Milford Sound.
Experience Siberia Valley.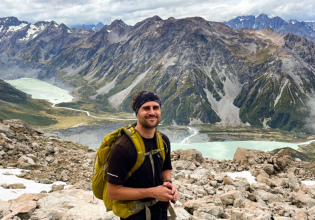 Explore Aoraki with your guide.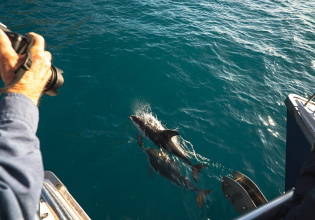 Dolphins in Akaroa.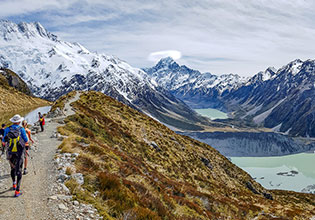 Sealy Tarns track, Aoraki / Mt Cook National Park.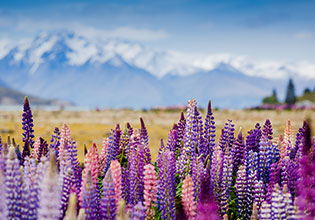 Tekapo, Mackenzie Country.
See more photos
Pure South Accommodation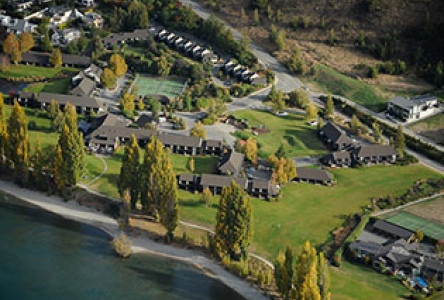 Edgewater Resort.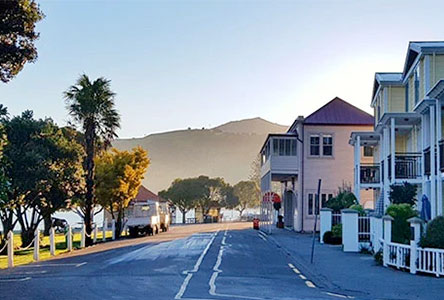 Akaroa Village Inn.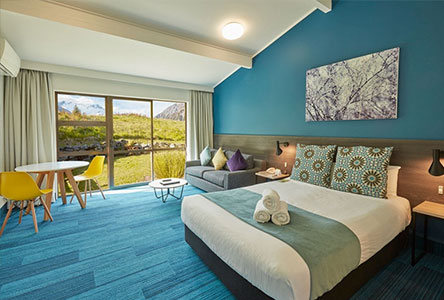 Mt Cook Lodge.
Read More about accommodations
Frequently asked questions
It's very important to us that you have all your questions answered about our Short South trip. We've collected some of the questions we get asked most often and answered them below. Or visit our general FAQ page here for more answers!
And if you still can't find the answers you need, give us a call or send us an email and we'll help you out!
How fit do I need to be for the Pure South?
What is the accommodation like on the Pure South?
What time does the Pure South trip start and finish?
What's not included on my Pure South tour?
What's included on my Pure South tour?
What hikes are included in the Pure South trip?
What activities are included on the Pure South trip?
Will I have WiFi or internet access throughout the trip?
Is there electricity at all of the places we stay on the Pure South trip?
Tell me about your safety standards
Biking isn't really my thing. Do you have other options?
What National Parks and Great Walks does the Pure South trip visit?
What kind of people will be on my Pure South trip?
Do I have to pay extra if I'm travelling by myself?
Do you need any outdoors experience for the Pure South trip?
How many people will be on my trip?
What does going on a guided trip entail?
Can you help with pre/post-trip accommodation and flights?
More frequently asked questions
Tour dates
Short on time? No worries. Discover the highlights of the South Island over 8 incredible days as you hike, bike, swim, cruise on and soar over iconic New Zealand sights. You'll enjoy tasty home-cooked meals and local restaurant cuisine, resting your head at night in very comfortable and perfectly located accommodations.
If you have a little more time up your sleeve, experience the best of both North and South over 13 days by combining this trip with our Sweet North.
Find your ideal dates below using the date picker and keep an eye on availability as our small groups fill up fast.
*If you are planning to travel with us from October 2024 onwards see your trip specific details and dates here. 
See all available dates
Pure South – ready to book?
Ready to start your New Zealand adventure?
A distillation of the best hiking New Zealand and the South Island has to offer, as well as unique Kiwi experiences and action-packed adventures, our Pure South is a smorgasbord. All you need to do is relax and enjoy the adventure.
What's included:
✓ Local guides, small groups
✓ All food (except where noted on itinerary), transportation and activities
✓ All inclusive
✓ All accommodation
NZD$9899 AUD$6999 USD$5499.00+tax GBP£4999 NZD$9899 CAD$6999.00+tax
per person (twin or double share)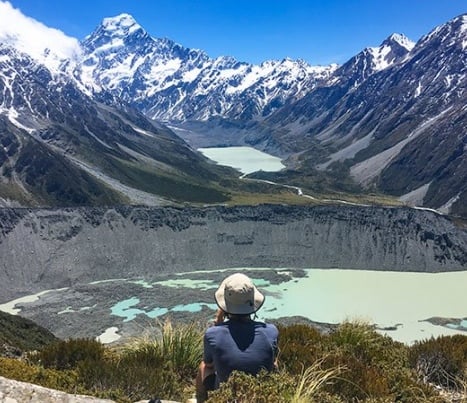 Want more information?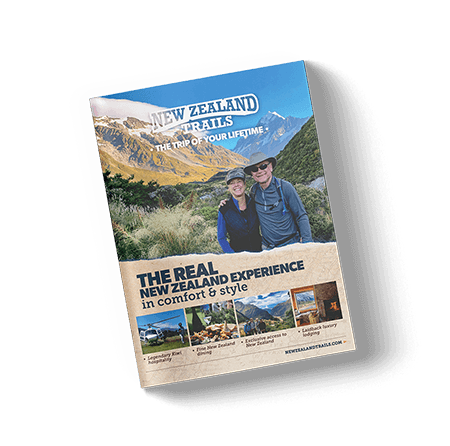 Get a free New Zealand Trails brochure!
Too many options out there? Want to "do New Zealand" your way, with expert local guides to help?
Our FREE brochure has 36 pages of detailed itineraries, maps and behind-the-scenes tour info.
All you need – nothing you don't.
SEND ME MINE

›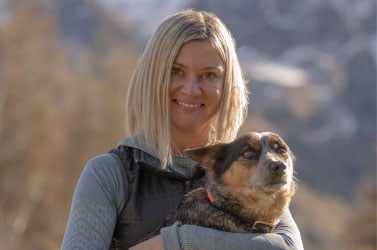 Call us!
If you're still not sure, or just want to hear a friendly voice, contact Jodi!
Email: jodi@newzealandtrails.com