New Zealand Trails
Welcome to New Zealand Trails! This section of the blog tells you a little more about us and the way we do things. At the heart of everything we do is our people – you, our guest, and the New Zealand Trails team.
Your standards are understandably high when it comes to travel and vacations – you want to make the most of your time and we get that. New Zealand is our home and our passion, so we've chosen only the very best people to plan, organise and guide you on your New Zealand adventure. Our little but mighty New Zealand tour company has been built from the ground up and we're determined to make our trips outstanding. You'll discover just what's involved in that here!
Learn about our unique style of Kiwi hospitality and the warm welcome extended to each and every New Zealand Trails guest. Discover why choosing one of our small-group tours is hands-down the best way to experience New Zealand. Find out what it takes for a New Zealand tour company to achieve a Gold Standard Qualmark award and what that means for you on your trip with us. 
Put yourself in the picture with incredible images from around New Zealand taken by our very own super-guides and find out just what all the fuss is about when it comes to our original luxury walking tour, the World Heritage.
ORDER A FREE BROCHURE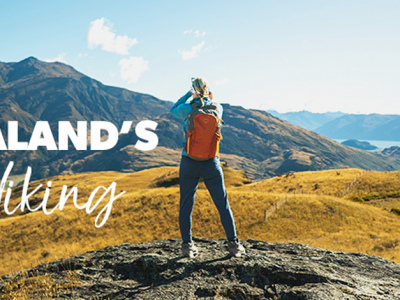 Our Latest Article
Top 5 New Zealand Hiking Destinations
When most people think about New Zealand the first thing that comes to mind is a land of breath taking scenery, with a diverse range of landscapes ran...
READ THIS ARTICLE