Planning your trip to New Zealand
All trips require some level of planning and a trip to New Zealand is no different. Of course, when you travel with New Zealand Trails, we take the hard work out of it, but you may still have a few questions; we can help you with those.
Our team of New Zealand travel experts have created this section of the blog to help with your New Zealand trip plan and ensure all the fiddly details are taken care of beforehand. No question is too silly (trust us!)  and if there's something we haven't covered here, feel free to give us a call or flick us an email at any time.
New Zealand travel planning
We've been doing this for a long time, since the mid-90s in fact, so we know exactly what goes into planning the perfect trip and we're here to help. When you start thinking about your vacation, the first question you might have is, what's the best time to visit New Zealand? As the locals, let us give you an insider's perspective on that question.
From there, you may wonder what type of trip to take and how to make the most of your time in New Zealand. We passionately believe that a small group tour is the best way to explore, but how do you go about choosing the right trip for you? What about if you're travelling solo? We have the answers!
Getting to New Zealand
Why travel to New Zealand? The answer to that is obvious, but how to get here is another question you might not have an answer to so readily. We've done these flights enough times now that we're practically starting to sprout wings, so we know all there is to know about getting to New Zealand, your flight options, dealing with jetlag, what visa you'll need and other key details.
What to pack for your trip?
There are two types of packers, and you'll probably know which you are by now. There's the list-makers, the sock rollers, the ones who pack their bags weeks in advance. And there's the last-minute ones, the throw-it-all-in ones, the 'relaxed' ones! While we can't do your packing for you, we can help in other ways, like answering what to pack for your New Zealand trip, what to wear while you're hiking, how to choose your hiking boots and how to use trekking poles.
We love walking and hiking and know our New Zealand trails intimately, so we're extremely well equipped to guide you in making decisions about your hiking gear and ensuring you have everything you need for an enjoyable adventure in our beautiful country.
Ask the experts
We know New Zealand and we're here to help. With our combined knowledge and experience, there's no question too big or small. We'll be adding to this resource over time to assist with your New Zealand travel planning, so let us know if there's something you'd like to see here.
ORDER A FREE BROCHURE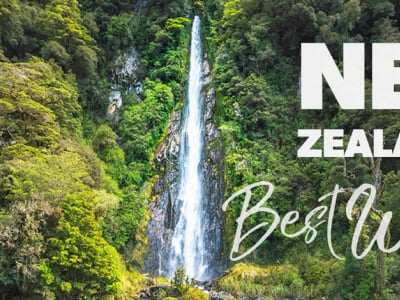 Our Latest Article
New Zealand's Best Waterfalls
Aotearoa/New Zealand is blessed with natural beauty of all kinds. As a relatively young landscape, you can witness it still being carved by the immens...
READ THIS ARTICLE