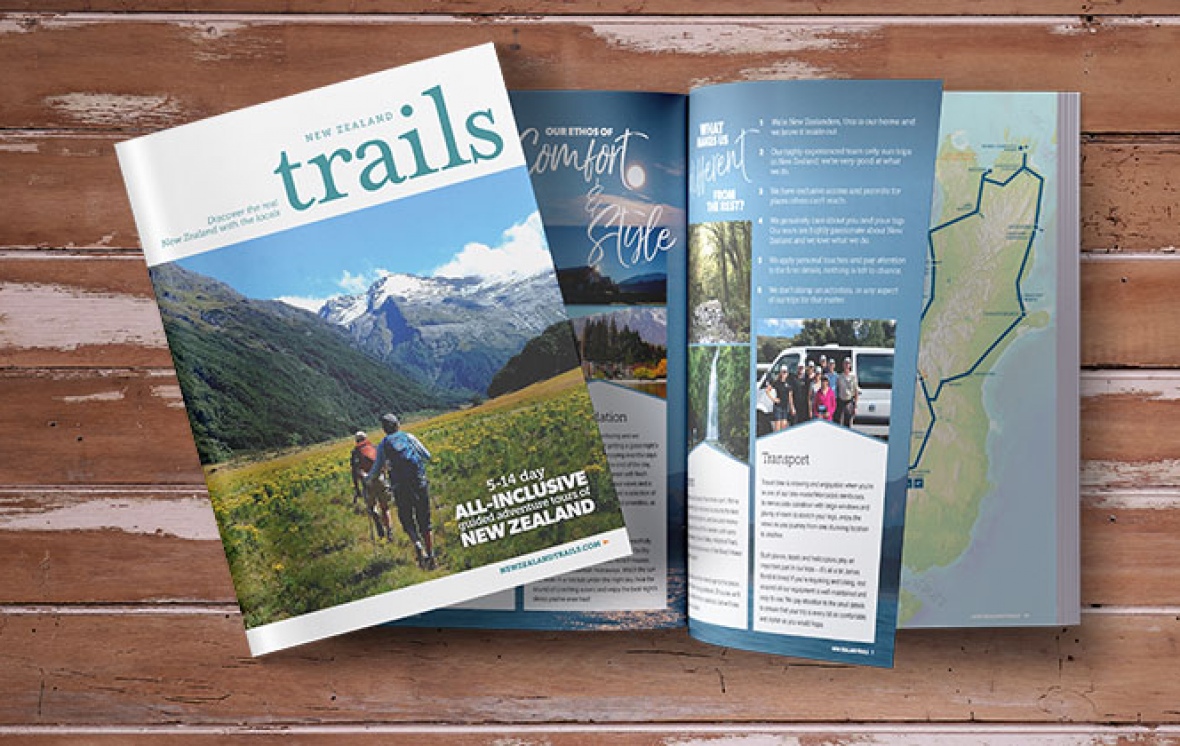 Delve deeper into the magic of New Zealand with our stunning 36-page brochure.
· Discover the differences between our 5 fully-guided walking and adventure tours with detailed itineraries and maps.
· Learn what you can expect from our all-inclusive tours – the accommodation, food, transport and activities.
· Find out what makes our trips so special – our people, the places we go and above all else, you, our guest.
· Get expert advice to help decide which tour is right for you.
· See yourself in the picture with outstanding images of New Zealand.
· Enjoy a glimpse of the hidden gems you'll uncover and the exclusive access you'll receive when travelling with New Zealand Trails.
- Bonus: get special offers, trip advice and updates to your inbox.

Request your copy by filling in the form to the left and we'll post it out to you anywhere in the world for free. Not only is it an excellent guide to the finest small-group tours in New Zealand, but it will look very smart on your coffee table and you can read it in the bath.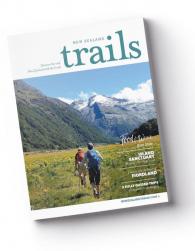 FREE BROCHURE
We'll mail it out to you today – wherever you are – absolutely FREE. There's no obligation, and we'll never share your details with anyone :)