Optional extras - Kiwi Classic: New Zealand Hiking Tour
The following options are available with this trip.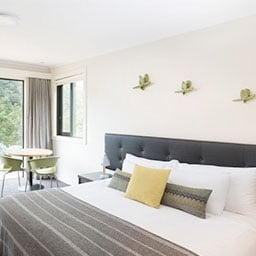 Solo supplement
Additional solo supplement to guarantee your own room. Not required if you are happy to share with another traveller of the same sex.
NZD$1,477.39

+tax
AUD$1,303.48

+tax
USD$995.00

+tax
GBP£738.26

+tax
CAD$1,399.00

+tax
Per Participant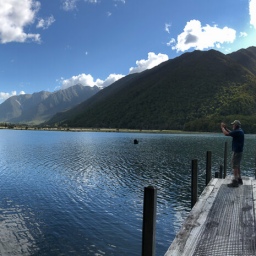 Nelson Lakes National Park Day Walk Option
On the Nelson Lakes National Park Day Walk option, you'll get the opportunity to explore this pristine national park without carrying a backpack or overnighting in DOC huts. Spend the days hiking in the wilderness with your guide and return each night to a hot shower, delicious restaurant meal and a comfortable bed at St Arnaud Alpine Lodge. This option is only available on selected departures please check with Jodi on jodi@newzealandtrails.com to see if this option is available for your trip.
NZD$799.00

+tax
AUD$699.00

+tax
USD$499.00

+tax
GBP£449.00

+tax
CAD$599.00

+tax
Per Participant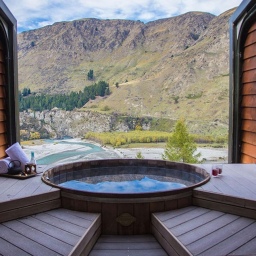 The Ultimate Queenstown Relaxation Package
Relax and unwind at the start or end of your trip with two nights accommodation at the Ramada Central hotel in Queenstown and a 1 hour Original Onsen experience for up to two people.
NZD$739.13

+tax
AUD$739.13

+tax
USD$640.00

+tax
GBP£391.30

+tax
CAD$790.00

+tax
We can help you with Flights, Insurance & Accommodation!
We partner with our wonderful national carrier Air New Zealand and some great hotels across the country. We can also organise very competitive comprehensive travel insurance for your New Zealand adventure. All the information you need will be in your welcome e-mail that will be winging its way to you shortly after you book!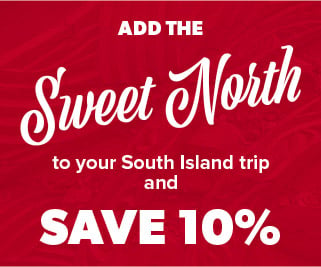 Add the Sweet North!
Begins: 22 March 2022 - Ends: 26 March 2022
(After your selected trip ends)
Combine any of our South Island tours with our Sweet North for an extraordinary vacation! Click here to read more.
NZD$3899
AUD$3599
USD$2399.00
GBP£$1999
CAD$3299.00
Per Participant
Continue with your booking