Guest Journals
People that choose to take a New Zealand Trails trip are many things – intelligent, well-travelled, funny, outdoorsy and articulate. As a result, we receive heaps of overwhelmingly positive feedback from happy guests who were blown away by their New Zealand experience.
We read all our New Zealand Trails reviews and love hearing highlights, memories and the occasional suggestion from our guests. Here's a sample of some of our favourites: -
"This trip was everything, and more, that we had hoped for" – Louise & Anne, Canada. World Heritage, January 2019.
"What we dreamt of all year truly came to pass!" – The Becker family, Nebraska. Kiwi Classic, December 2018.
Read more New Zealand Trails reviews here and find out just why our guests are smiling from ear to ear at the end of their trip!
As well as penning reviews, we also encourage guests to share images from their trips;  there's nothing better than seeing for ourselves the joy they got to experience (and let's face it, everyone looks good with this country as a backdrop!), as well as their unique take on the New Zealand landscape. Check out our beautiful trip galleries and imagine yourself here.
Our trips are so awesome that they've even inspired poets – check out guest Dawn's charming Ode to New Zealand Trails and read more from Susan, a New Zealand Trails alumni, as she shares her candid and witty experiences travelling with us on the World Heritage tour around New Zealand's South Island.
So, this is really your section of the blog – a place to set expectations for the journey to come, a place to whet your appetite for all that New Zealand has to offer and a place to relive memories of that trip of a lifetime!
ORDER A FREE BROCHURE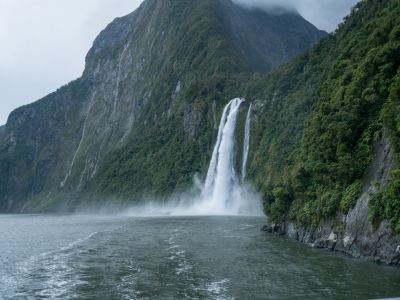 Ode to New Zealand Trails
Here at New Zealand Trails we receive a lot of reviews and feedback from guests on our World Heritage Walking tours, but this one is hard to beat. Aft...
READ THIS ARTICLE