Book now and stay free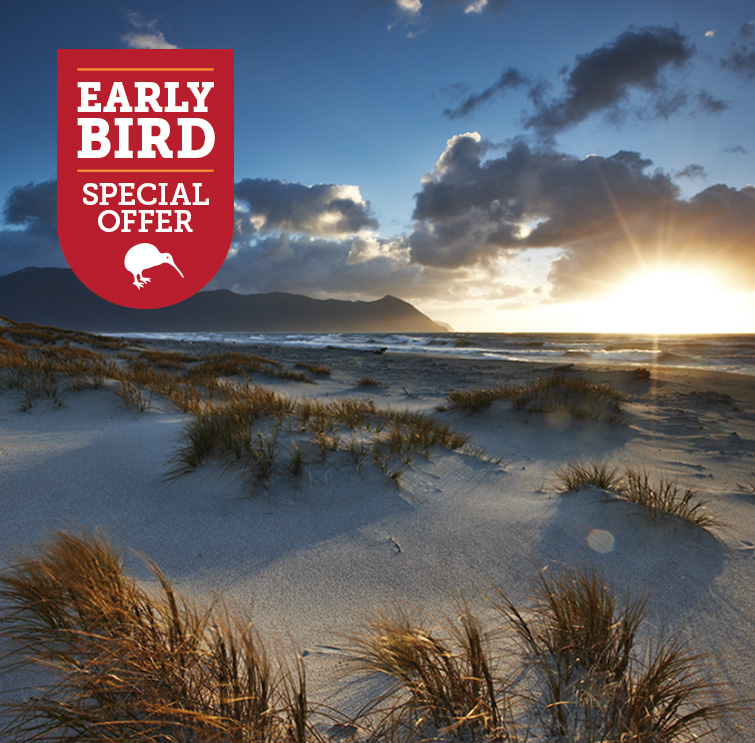 I've been raving about this trip…
Marianne Corr USA
January 2018
New Zealand has long been a "bucket list" destination for me, and this trip exceeded even my high expectations. Even at the end of two weeks on the road, I was sorry that it was over! Our guides Courtney and Will were terrific, very helpful, knowledgeable, supportive and fun. They did so much work behind the scenes to make everything seem easy, and they did a great job of melding our group into a cohesive, friendly unit in just a few days. I've been raving about this trip since returning and wish I could go back!
See Marianne's trip
It was the perfect of perfect and I have no idea how to make it any better!
Marcia Tewell Colorado, USA
January 2019
It was the perfect of perfect and I have no idea how to make it any better! The guides and natural beauty made the trip for me. Both Tom and Beth were brilliant about the places we visited/ life in general and more than happy to engage in any kind of conversation or activity. Beth and Tom both share a great commitment to the environment that came through clearly in their comments.
See Marcia's trip here
We had a fabulous experience
Steve Salky and Gail Ifshin USA
October 2018
"We had a fabulous experience. Kyle and Jasmine's enthusiasm, stories, riddles, laughter, willingness to play games, and to interact with us made the long drives much more enjoyable. The activities were challenging for us (64 years old and 62 years old), but never too much. We loved the Lochmara Lodge!"
See Steve and Gail's trip
One word sums it up: perfect.
Rob and Cathy Arizona
November 2018
We will recommend New Zealand Trails with everyone we encounter. Our trip was truly amazing. I was not expecting such good food nor such personable, interested, guides. I could go on and on, but one word sums it up: perfect.
See Rob and Cathy's trip
Speechless!
John McMahon Australia
November 2017
This trip was a lot more than what I expected. Milford Sound left me speechless. Our Guides Shona and Libby could not have been more helpful, and the food they produced was amazing. I will come back again and I have highly recommended this tour to friends of mine. AWESOME!!!!!